Rolls-Royce building world's fastest all-electric aircraft contender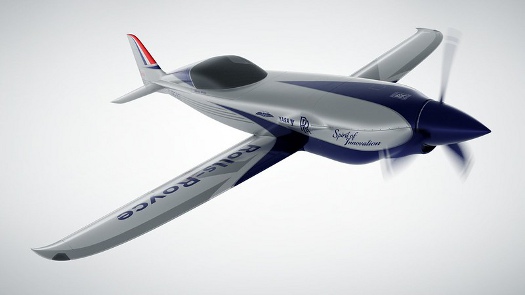 In a bid to own the title of "world's fastest all-electric aircraft," Rolls-Royce rolled out its working demonstrator model on Dec. 19 at Gloucestershire Airport in the UK. The plane is part of a Rolls-Royce initiative called ACCEL (Accelerating the Electrification of Flight) and is a key part of the company's strategy to be a leader in electrification. ACCEL will have the most power-dense battery pack ever assembled for an aircraft.
The target speed for the sport-class, racing aircraft is 300+ mph, which should beat the current record, held by inventor and all-around thrill-seeker Chip Yates, handily. Yates built his own electric plane, called the Long-ESA, and set a Guinness World Record in his single-seater on Oct. 6, 2013, with an average speed of 216.9 mph during two runs on a 1-km course at the California Capital Airshow in Sacramento, CA.
Rolls-Royce aims to beat that speed and claim the title in the spring of 2020.
The Rolls-Royce project involves a host of partners, including British electric motor and controller manufacturer YASA and the aviation start-up Electroflight. Half of the project's funding is provided by the Aerospace Technology Institute (ATI), in partnership with the UK Department for Business, Energy & Industrial Strategy, and Innovate UK.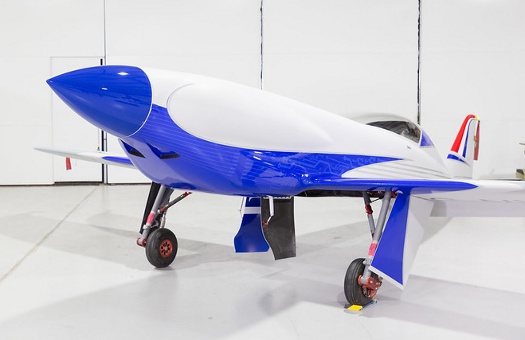 "This is not only an important step towards the world-record attempt but will also help to develop Rolls-Royce's capabilities and ensure that we are at the forefront of developing technology that can play a fundamental role in enabling the transition to a low-carbon global economy," said Rob Watson, director of Rolls-Royce Electrical.
The ionBird test airframe, named after the electrical technology propelling the ACCEL aircraft, was unveiled at the same event as Rolls-Royce's demonstrator plane. The ionBird will be used to test the propulsion system before it is fully integrated into the plane. Planned tests over the next couple of months include running the propulsion system up to full power as well as key airworthiness checks.
According to its developers, "ACCEL will have the most power-dense battery pack ever assembled for an aircraft, providing enough energy to fuel 250 homes or fly 200 miles (London to Paris) on a single charge. Its 6,000 cells are packaged to minimize weight and maximize thermal protection. An advanced cooling system ensures optimum performance by directly cooling cells during the high-power record runs."
ACCEL will use three 750R lightweight e-motors manufactured by YASA. Working together, these power-dense motors will deliver more than 500 hp -- with 90% energy efficiency -- to the propeller at a lower rpm than a conventional airplane, which should translate to increased stability and less noise.
The powertrain will run at 750 V, similar to a Formula E car, enabling high-power output at relatively low weight. The propeller will have three electrically actuated blades that spin at 2,400 rpm. The all-electric racer will also sport a state-of-the-art controls system.
At max power, the ACCEL plane should deliver 750 kW and 1,000 hp. Rolls-Royce says this is roughly the equivalent of a gasoline-powered Formula 1 car -- but without the emissions.
The ACCEL project is just one way that Rolls-Royce is developing lower-carbon power. The company has also partnered with Airbus on the E-Fan X technology demonstrator project, which is an important stepping stone toward hybrid electric commercial aircraft at the scale of today's single-aisle planes. In the project's test aircraft, one of the four jet engines will be replaced by a 2-MW (2,700-hp) electric motor. That project should see air time in 2020.
Rolls-Royce is also working with Widerøe, the largest regional airline in Scandinavia, on a joint research program that eventually aims to replace and electrify the Widerøe regional fleet of 30+ planes by 2030.
Source: Rolls-Royce
Published December 2019
Rate this article