Wide receiver: Airbus unveils blended wing body demonstrator and prototype designs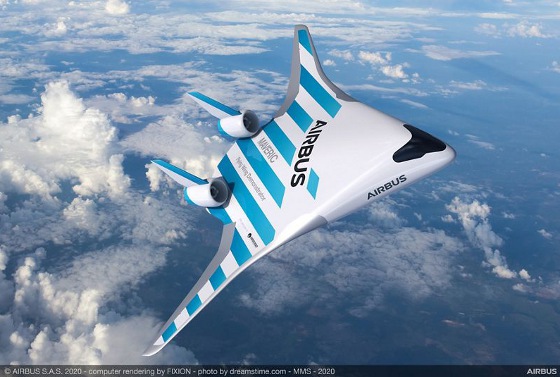 Engineers at Airbus wanted to prove that their "blended wing body" concept for future commercial travel could fly, so they made a 6-ft scale model called MAVERIC and let 'er rip at the Singapore Air Show 2020.
Although the design is certainly nothing new, especially for military aircraft, a blended wing wide-body passenger plane would be a departure from the norm. Airbus says its design has the potential to reduce fuel consumption "by up to 20 percent compared to current single-aisle aircraft."
The configuration "also opens up new possibilities for propulsion systems type and integration, as well as a versatile cabin for a totally new on-board passenger experience," according to the company.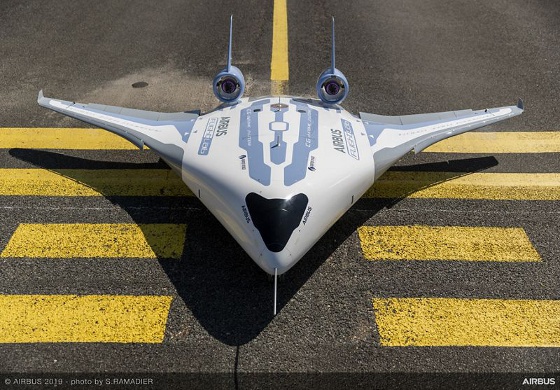 Airbus started working on the blended wing concept in 2016. A 10-person MAVERIC (Model Aircraft for Validation and Experimentation of Robust Innovative Controls) project team, part of the Flight Lab team within Airbus UpNext in Toulouse, France, took on the challenge, first sketching and then making 3D computer models.
They also got to work on the scale-model flying demonstrator, which is just over 6 ft long and 10.5 ft wide (with a surface area of about 8.2 ft2). Wind tunnel testing to verify MAVERIC's aerodynamic characteristics was conducted, just like on all other Airbus aircraft, at the Airbus Filton site in the UK.
The remote-controlled demonstrator took to the skies for the first time in June 2019.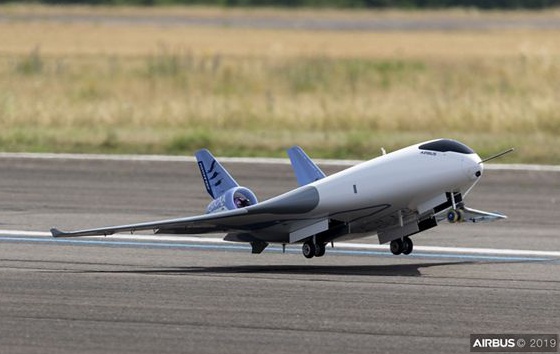 One ongoing challenge is to assess the low-speed and stall dynamics of the plane thoroughly. Future testing will "analyze MAVERIC's handling qualities, flight control, multi-objective control surfaces, and modularity." Stability has been a long-standing issue -- since "flying wing" designs were first developed -- so it is natural that this is a core focus for the MAVERIC program.
It's interesting to look at the control surfaces for the aircraft provided in the Airbus video (look right around the 7-sec mark). Could the rear have a control flap also?
"Although there is no specific timeline for entry into service, this technological demonstrator could be instrumental in bringing about change in commercial aircraft architectures for an environmentally sustainable future for the aviation industry," said Jean-Brice Dumont, EVP Engineering, Airbus.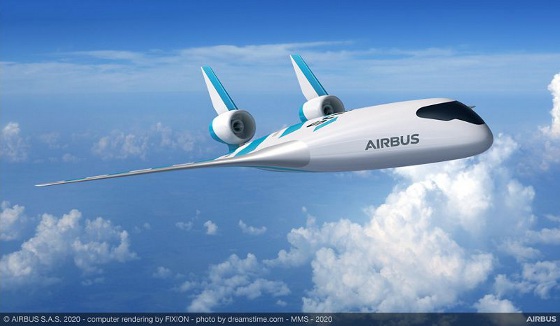 Besides creating a feeling of real luxury with all that internal wide-open space, Airbus says that plane noise is expected to be significantly reduced thanks to the two engines mounted on stabilizers at the rear of the aircraft.
While Airbus provided some pretty glamorous renderings of a full-size plane's imagined interior, the likelihood of passengers having real windows is pretty much zero because windows would have to be built into the wing structure. Presumably, the interior "windows" shown could reference some type of projected real-time video images.
Also, the reality of shoehorning in more seats is likely, given that that is the trend to make more cash. But look at all that unused overhead space! We've never seen such potential for carryons.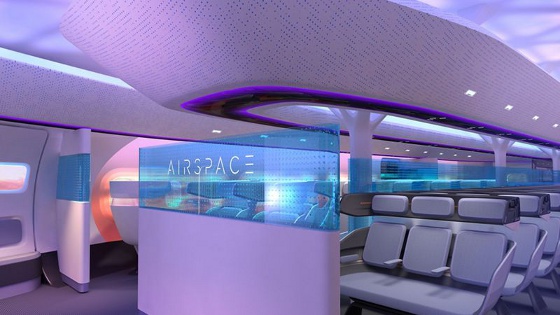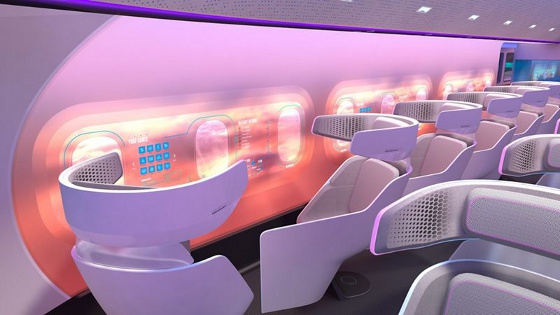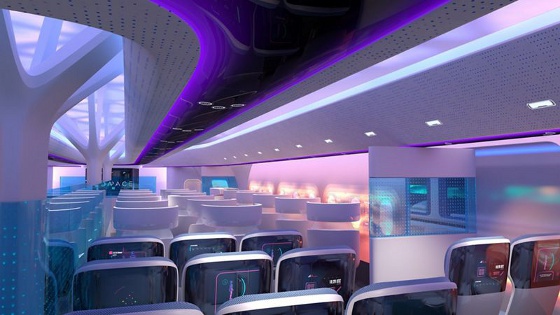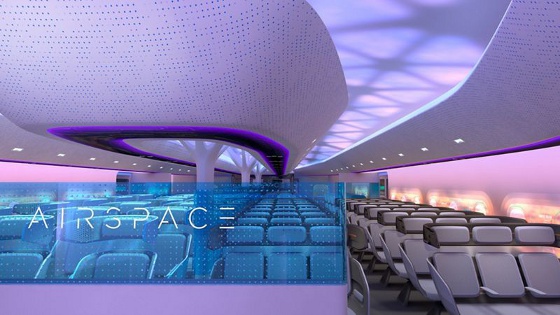 Airbus is also currently working on a new demonstrator engine called the E-FAN X, which features hybrid-electric propulsion, but the company did not specify that this type of engine would be included in the blended wing body design.
Source: Airbus
Published February 2020
Rate this article