| | |
| --- | --- |
| October 27, 2020 | Volume 16 Issue 41 |
---
---
---
Feature articles


Flash lidar transitions from space to driverless cars
Global shutter flash lidar, which was used to help NASA approach and sample an asteroid recently, could soon be helping your car safely navigate the roads. Instead of mechanically scanning across a scene, flash lidar acquires the data all at once using a single laser pulse to generate the entire map.
Read the full article.


Mini motors drive largest model railway in the world -- and model planes and cars too
If you're ever in Hamburg, you can visit many of the world's most scenic landscapes in a single day. You'll join the more than 17 million visitors who have already marveled at the Miniatur Wunderland, the world's largest model railway where 1,040 trains and more than 10,000 rail cars travel several hundred kilometers each day through nine themed worlds. There's also a model airport with 52 planes and 250 flights daily, 9,250 cars, a volcano, spaceships, and much much more. Mini motors, including from FAULHABER, help make it all come alive.
Read the full article.


Over 30,000 Stock Metric Gears
KHK USA Inc offers the largest selection of stock metric gears in North America. Beginning in December 2020, KHK will offer more than 30,000 configurations. KHK USA offers the broadest selection of Stock Metric Spur Gears, Helical Gears, Internal Ring Gears, Gear Racks, Bevel Gears, Worms and Wormwheels, and other Gear types.
See what KHK USA has in stock for you today.


HUMMER goes electric -- recast as 1,000-hp off-road super pickup with 350-mile range
The off-road market has seen some impressive new releases this year, and GMC is adding a real sizzler to the offerings with the announcement of the 2022 HUMMER EV. The totally retooled all-electric, 1,000-hp Edition 1 will roll out as a convertible super pickup, with SUV options coming later. Boasting a 100-mile top-up in 10 minutes of charge, the HUMMER EV will be a real test of GM's all-new Ultium battery architecture.
Read the full article.


7 ways to improve your sheet metal parts
All sheet metal parts start out flat, and no matter how convoluted or complex their final shapes may be, the wall thickness of those parts must be uniform throughout. Engineers from Protolabs share their top quick sheet metal design tips, focusing on material and finishing options along with design elements like bends, reliefs, holes, and slots when developing your metal components. Really useful info.
Read the full article.


6 new products for use in Li-ion batteries
Goodfellow has just announced the addition of six chemical compounds for use in Li-ion batteries. Each of these materials offers something different in terms of the variables associated with Li-ion batteries, such as energy density, potential safety, cost, recharging time, cycle life, scalability, etc. Learn about these and many other battery-related materials available.
Read the full article.


Machining: PolyDrill® multi-spindle heads
Multiple drill heads are available for a variety of machine OEMs. Two-spindle up to 10-spindle units, with fixed or flex shaft power, adjustable or fixed hole pitches and compact designs allow adaptability for the machine builder, integrator or assembly line designer. Holes in most material from 0.06"-1". Contact Lee Coleman at Suhner for all the details -- 706-314-2927.
Learn more.


Slotless motors vs. standard stepper motors
Lin Engineering has put together a quick, informative guide on the differences between slotless and standard motors. Slotless motors have seen new innovations in design and manufacturing in the past few years, making them a good choice for specific applications. This article spells out their benefits and drawbacks, and it provides information that may help in knowing when to -- and when not to -- select them as a solution.
Read the Lin Engineering article.


Large-format 3D metal printer: Increases throughput 5x
VELO3D, an innovator in digital manufacturing, recently announced the expansion of its systems portfolio to include Sapphire XC, an "Extra Capacity" large-format printer that will increase production throughput by 5X and reduce cost-per-part by up to 75% when compared to the existing Sapphire system. The printer has a build volume of 600 mm x 550 mm and uses the laser powder-bed fusion (LPBF) process with patented capabilities to print without consideration of support structures. Compatible alloys include Aluminum F357, Titanium 6AI-4V, INCONEL 718, and HASTELLOY X.
Learn more.


Mini linear voice coil motor is smaller than a penny
Moticont continues to add more linear DC motors to its LVCM line of Linear Voice Coil Actuators. The new addition is the LVCM-016-010-01 Linear Voice Coil Actuator. At 0.625 in. (15.9 mm), it is smaller in diameter than a penny, and the length at mid-stroke is just 0.63 in. (15.9 mm) long, which is less than a stack of 12 pennies. This mini voice coil actuator has a continuous force of 5.9 oz (1.6 N) and a peak force of 18.6 oz (5.2 N), and features a 0.125-in. (3.2-mm) stroke. It has high acceleration/deceleration, low inertia, and zero cogging. It is ideal for haptic feedback in medical/surgical instruments, assembly, work holding and clamping, sorting, scanning, and more.
Learn more.


New catalog from High Pressure Equipment
High Pressure Equipment Company (HiP), a subsidiary of Graco Inc., has released a new 148-page full line catalog detailing their high-pressure valves, fittings, and tubing, as well as their complete family of reactors and pressure vessels. HiP products are used in a wide variety of industries, including waterjet cutting and blasting, oil and gas, chemical and petrochemical, research and development, universities and government, and general industry.
Learn more.


Mini Drill press with precision program control
The Mini Drill press with 708-CNC control option is a new unit from SERVO Products Co. Unique to the market and made in the USA, this system is essentially a complete mini drill press with a motor programmed via CNC panel. Its higher-RPM brushless DC motor (no carbon dust) is ideal for continuous use. With the 708-CNC option, users get precision program control for drilling and reaming. Users also get the ability to download, upload, and store hundreds of integrated speed and motion direction programs on one controller.
Learn more.


Bonus Fun: LEGO DC Batman 1989 Batwing
Fans of Batman and avid builders are in for some serious fun as they embark on their journey to construct the ultimate Super Hero vehicle in the LEGO DC BATMAN collection. The LEGO DC BATMAN 1989 Batwing is a 2,363-piece set that measures over 4 in. high, 20 in. long, and 22 in. wide. Comes with cool wall mount. Would look great next to the LEGO 1989 Batmobile.
Learn more.
---
Videos+: Technologies and inspiration in action
Adhesives: Epoxy, urethane, or silicone for my application?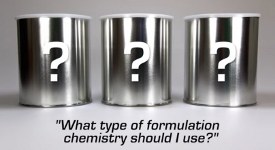 Epoxies, Etc. runs through the basics when trying to decide whether to use epoxies, urethane, or silicone for generalized applications. Learn the pros and cons of each, including adhesion properties, operating temps, special formulation possibilities, price, and even environmental considerations. A good, elementary overview.
View the video.
Data management in additive manufacturing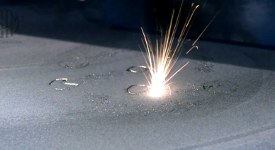 Learn more about ASTM International's Additive Manufacturing (AM) Center of Excellence and its roadmap for data management in additive manufacturing. Includes interviews with AM professionals from America Makes, NASA, Siemens, GE, and more.
View the video.
---