| | |
| --- | --- |
| June 27, 2017 | Volume 13 Issue 24 |
---
---


GE building largest metal 3D-printing machine
GE Additive, a new GE business dedicated to supplying 3D printers, materials, and engineering consulting services, announced last week it is developing the world's largest laser-powered 3D printer that prints parts from metal powder. The printer will be able to make parts that fit inside a cube with 1-m sides. By Tomas Kellner, GE Reports
Read the full article.


Printed sensors monitor tire wear in real time
Electrical engineers at Duke University have invented a printed sensor made of metallic carbon nanotubes that can monitor the tread of tires in real time. In its first demonstration, the cheap, simple innovation shows it can measure tire thickness down to the millimeter while surviving the harsh conditions of the interior of a tire.
Read the full article.


Industrial 3D Printing for Dummies
Our "Industrial 3D Printing for Dummies" book explains how additive manufacturing can accelerate and augment product development -- from prototype through production. Learn about new and existing technologies, available materials, and how 3D printing is being used for commercial applications in nearly every industry.
Download your free e-book now!


Stepper or servo motor -- Which should it be?
Bring out the full capacity of your machines through the most efficient mechatronic design. Hurley Gill, Senior Applications/Systems at Kollmorgen, outlines servo and stepper motor baseline capabilities for selection criteria like torque, speed, accuracy, and repeatability. Technical advantages and disadvantages are discussed, helping machine designers select the best motor-drive system for their application.
Click here to read: Servo or Stepper: Which Should It Be?
Kollmorgen designs and manufactures innovative motion control systems, including servo and stepper motors, drives, amplifiers, gearheads, and actuators.


New innovative way to take up tolerances
Smalley Linear Springs are a continuous wave-formed (marcelled) wire length produced from spring-tempered materials. They act as a load-bearing device, having approximately the same load/deflection characteristics as a wave spring. Linear Springs are now available as a standard part in carbon and stainless steel, with over 200 sizes.
Click here to learn more.


NIST seeks help with 'Unidentified Museum Objects'
The museum collection at the National Institute of Standards and Technology (NIST) includes hundreds of artifacts that tell the story of one of the nation's oldest physical science laboratories, and its predecessor NBS, that reflect the larger history of American scientific research. But not every item in the collection has been identified. In fact, they're in the possession of quite a few thingamajigs.
Read the full article.


Rotate an object to a precise angular position
Goniometer stages can measure angles of objects such as crystals or move an object to a precise angular position along an arc in relation to a fixed point in space. Two goniometer stages mounted in an alpha-beta configuration (stacked) can rotate an object around a fixed point in space on a spherical surface. Optimal Engineering Systems (OES) offers stacked, precision-aligned goniometer stages like the compact AK110-15-10 with a rotation center 50 mm above the upper stage. Goniometers are used for identifying crystals, examining cutting edges of medical instruments, estimating hyperspectral bidirectional reflectance, gloss measurements, measurements of radiation patterns of LEDs, directing lasers, aligning mirrors, and manufacturing quartz oscillator plates using quartz cutting X-rays.
Click here to learn more.


Vital welding and joining data for design and simulation
Granta Design has announced its new GRANTA MI tools for the management of vital material property data relating to welds and other joining techniques. This data is very valuable for automotive organizations seeking to ensure accurate design or simulation, but it is rarely systematically managed -- leading to inefficiencies, inconsistencies, and risk. Granta is working closely with leading OEMs and suppliers through the Automotive Material Intelligence (AutoMatIC) Consortium to create a new, ready-to-go, extensible information system that can ensure proprietary data related to welds or other joints is captured, traceable, searchable, and accessible. User organizations will save time and maximize returns from important intellectual property (IP).
Click here to learn more.


Simplify development of prototype tooling
Model Solution's new ProtoTool program saves time and money in the initial tooling process, simplifies the modification process for fine-tuning designs, and gets products to market faster. Using a two-part tooling system for injection molding, Model Solution builds a customized mold core (containing the cavity, core, slide cores, lifters, and ejector parts) using a standard mold base. Using electrical discharge machining (EDM), Model Solution produces stronger steel mold-cores that last longer and generate parts with better visual quality. Steel tooling can be used throughout pre-production runs. If necessary, material can easily be added during the design verification process. Adding material to aluminum molds is a significantly more difficult and costly process. Beyond tooling for injection molding, Model Solution uses the ProtoTool process to produce parts as diverse as flat metal stampings, wireforms, flat springs, belleville washers, and machined components.
Click here to learn more.


Alternative precision linear motion system: Faster, more accurate, zero backlash
With high speeds, incredible accuracy, and zero backlash at unlimited lengths, Nexen's patented Roller Pinion System (RPS) overcomes the limitations of conventional rack and pinion, ball screw, and belt-drive systems. The RPS offers longer life, less maintenance, 99% efficiency, and can run without lubrication.
Learn more about Nexen's Roller Pinion System.
Nexen Group is a leading manufacturer of precision motion control components, power transmission, and web tension control products.
---
Most popular last issue


Gun metal: Army cold spray process reclaims unrepairable metal parts
The U.S. Army Research Lab and the South Dakota School of Mines have commercialized a portable system to reclaim unserviceable parts and reduce the amount of maintenance required by military and commercial sectors. The cold-spray process uses mixtures of metallic and nonmetallic particulates in powder form accelerated at supersonic speeds onto the surface of a worn or damaged part to restore it back to its original dimensions.
Read the full article.
Cool Tools: Ultra-wide Samsung 49-in. HDR monitor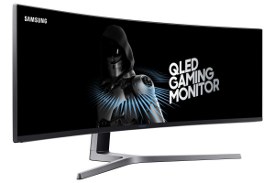 Officially it's a gaming monitor, but who says your design work shouldn't be fun? The new Samsung ultra-wide 49-in. CHG90 display features High Dynamic Range (HDR) picture enhancement technology typically reserved for high-end TVs, an exceptionally wide range of accurate color reproduction using QLED Quantum Dot technology, and AMD's new Radeon FreeSync 2 tech for stutter-free motion. With the CHG90, having two smaller monitors on your desktop is so 2016.
Click here to learn more.
---
Videos+: Technologies and inspiration in action
Smaller springs, smarter applications
When space is an issue, Smalley Wave Springs can reduce spring heights by up to 50% compared to ordinary coil springs. Smalley's expanded manufacturing capabilities now allow us to coil wave springs to almost any diameter. Regardless of your unique application requirements, Wave Springs are an ideal solution to save space and weight.
Watch this video to learn more.


Sneak peek: Airbus Racer helicopter demonstrator
At the recent Paris air show, Airbus Helicopters unveiled the aerodynamic configuration of the high-speed (400 km/h) demonstrator it is developing as part of the Clean Sky 2 European research program. Codenamed Racer (Rapid And Cost-Effective Rotorcraft), this prototype features an innovative "box-wing" design. Optimized for performance and low acoustic signature, lateral rotors as well as the main rotor will be driven by two RTM322 engines. An "eco mode" will be tested by the engine manufacturer to demonstrate an electrically powered "start and stop" of one engine in flight, generating fuel savings and increasing range. The Racer demonstrator will also benefit from a hybrid metallic-composite airframe specifically designed for low weight and low recurring costs. It will also be equipped with high-voltage DC electrical generation, which will significantly contribute to weight reduction. Final assembly of the demonstrator is expected to start in 2019, with a first flight the next year.
View the video.


---