| | |
| --- | --- |
| January 16, 2018 | Volume 14 Issue 02 |
---



17,200 Stock Metric Gears
KHK USA Inc offers the largest selection of stock metric gears in North America. With over 180 types, in more than 17,200 configurations, KHK USA offers the broadest selection of metric spur gears, helical gears, internal ring gears, gear racks, bevel gears, worms and wormwheels, and other gear types.
See what KHK USA has in stock for you today.
---
---
---

Feature articles

Mystery of Civil War sub crew deaths solved scientifically?
When the Confederate submarine HL Hunley was raised from the ocean floor in 2000, the skeletons of its eight crewmembers were found seated at their respective stations with no physical injuries or indications that they were attempting to escape after sinking the Union ship Housatonic on Feb. 17, 1864 -- and then sinking themselves. What happened?
Read the full article.

---


840-hp 2018 Dodge Challenger SRT Demon comes wheelie-ready
As a kid playing with Hot Wheels, you probably dreamed of being a grown-up and pulling a wheelie when the light turned green. But you found out as you got older that they really don't make production cars like that. Well, that was then. The 840-hp Dodge Challenger SRT Demon, the world's most powerful factory-production V-8, has arrived -- and it comes complete with wheelie-inducing Drag Mode Launch Assist.
Read the full article.


Army fielding new modular handguns
Soldiers have many reasons to be excited about the new Sig Sauer modular handguns, which the Army began fielding in November. Testing of the modular handgun system, or MHS, last spring by Soldiers at Aberdeen Proving Ground resulted in overwhelmingly positive feedback.
Read the full article.


Fastest production Corvette ever! 2019 Corvette ZR1
Is it too late to add just one more item to your 2018 wish list? Make an exception for the 2019 Corvette ZR1. Just add it on -- in bold and underline. So what if the ZR1 starts at over 100 grand. With 755 hp, it's the fastest, most powerful production Corvette ever -- and it's just a wish list, after all.
Read the full article.


Next Big Thing:
Father-son team create liquid metal 3D-printing system
A father-and-son team in the START-UP NY program in Buffalo, NY, have invented a liquid metal printing machine that could represent a significant transformation in manufacturing. A breakthrough idea five years ago by former University at Buffalo student Zack Vader, then 19, has created a machine that prints 3D objects using melted aluminum. The nozzle design, which uses a pulsed magnetic field, is key. Printing objects in steel is in the works.
Read the full article.


Top Cool Tool: Thermal imaging for smartphones, tablets
The third-generation FLIR ONE provides a powerful, introductory-level thermal camera that attaches to iOS or Android devices. Featuring the new OneFit adjustable-height connector, including a USB-C version for Android, the latest FLIR ONE easily attaches to more smartphones without needing to remove your phone case. As the most affordable FLIR ONE to date at $199.99, this unit is the perfect camera to introduce people to the benefits of thermal imaging. Also comes in a PRO version for $399.99.
Click here to learn more.
Top Cool Tool: Ultra-wide Samsung 49-in. HDR monitor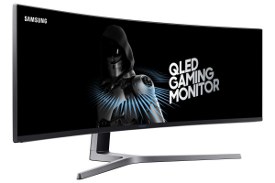 Officially it's a gaming monitor, but who says your design work shouldn't be fun? The new Samsung ultra-wide 49-in. CHG90 display features powerful, High Dynamic Range (HDR) picture enhancement technology typically reserved for high-end TVs, an exceptionally wide range of accurate color reproduction using QLED Quantum Dot technology, and AMD's new Radeon FreeSync 2 tech for stutter-free motion. With the CHG90, having two smaller monitors on your desktop is so 2016.
Click here to learn more.


Top Toolbox: Lightweight bike design gets HyperSizer optimization treatment
Collier's NASA-spinoff HyperSizer software has been widely used in military and commercial aircraft and space-agency programs over the past 20 years. Now the company has released a user-friendly "Express" version of its workhorse tool with the aim of supporting the growing number of other industries that are adopting composite materials to make lighter, stronger, more durable products. Wait until you see what it can do with lightweight composite bike design.
Read the full article.


Top Product: NanoSteel launches 3D-printable tool steel
NanoSteel, a leader in nanostructured steel materials, has launched its first product for the laser powder bed fusion additive manufacturing process. BLDRmetal L-40 is a case-hardening steel powder that provides high hardness and ductility (case hardness >70HRC, 10%+ core elongation) and prints easily on standard commercial equipment. This alloy provides superior performance to M300 maraging steel and is an alternative to difficult-to-print tool steels such as H13. Expanding the potential use of 3D printing in a wide variety of hard materials markets, BLDRmetal L-40 is designed to be used for parts including tools, dies, bearings, and gears.
Click here to learn more.


Top Product: Thermoelectric alternative for beverage cooling
Laird's standard and custom thermoelectric cooling systems offer superior heat pumping capability with lower power consumption, noise, weight, and footprint compared to compressor-based systems. The 12-V or 24-V DC thermoelectric modules (TEMs) and thermoelectric assemblies (TEAs) offer reliability, design flexibility via vertical integration capabilities, and an overall lower cost of ownership. Thermoelectric coolers also operate at lower noise levels and provide a more environmentally friendly solution. This technology does not use ozone-depleting refrigerants, which must be phased out of new and existing equipment in the European Union by 2022.
Click here to learn more.


Top Product: Infrared LED optimizes license plate recognition and more
Osram Opto Semiconductors is expanding its family of high-power infrared Oslon LEDs for illumination solutions to include a new wavelength -- 810 nm. The new SFH 4703AS infrared emitter will improve the performance of inspection and scanning camera systems, such as those used to read license plates. The additional wavelength enhances image contrast, making it easier to read patterns from recorded images at any time of day. At 1 amp current, the emitter generates 1 W of optical power. With this device, designers can now choose from mutually compatible emitters in three different wavelengths.
Click here to learn more.


Top Product: Control 3D printing at the voxel level
Stratasys has introduced GrabCAD Voxel Print, a new software solution for its J750 3D-printing solution that provides true voxel-level control during the design and 3D-printing process. Manipulating microscopic voxels, which represent volumetric pixels and are the building blocks of 3D printing, enables users to achieve 3D-printed effects and properties not possible before. Combine this with the full-color, multi-material 3D-printing capability of the Stratasys J750 3D Printing Solution, and you open up a whole new world of digital materials and advanced structures.
Click here to learn more.

---
Most popular last issue


ABCs of gears and more
KHK USA takes you on a journey through the history and applications of gears in two information-packed free volumes called "The ABCs of Gears." Part A is aimed at beginners, while part B moves on to intermediate fare, such as types of gears and tooth forms, heat treatment, surface treatment, production methods, etc. Another mid-level text called "Introduction to Gears" and an in-depth "Gear Technical Reference" are also available, chock full of materials information and calculation examples and tables. Best of all, there is no registration for any of these valuable no-cost PDF resources.
Click here to learn more.


Sheet metal design guide
If you're looking for a basic guide to sheet metal design, this one from Xometry will serve your needs well. Be sure to follow the design requirements and tolerances in this guide to ensure parts fall closer to design intent. This is the type of information you'll sock away and then refer to again and again.
Read the full article.


Design guidelines for selecting/using stainless steels
This extensive guide from the Nickel Institute helps designers better understand the large family of corrosion-resistant stainless steels. It describes typical corrosion modes and how to select materials to minimize or prevent corrosion. Forty-seven figures help illustrate important characteristics of, and end-use applications for, 57 different stainless steel types, including chemical compositions, physical and mechanical properties, properties at elevated temperatures, and heat-transfer characteristics.
Get your guide (no registration required).
---
Videos+: Technologies and inspiration in action
The Rube Goldberg machine: A little history
Rube Goldberg drew thousands of cartoons of his crazy contraptions, but no one actually built one until Purdue University engineering students started a contest in the 1950s. Fast forward to the 21st century, and the official Rube Goldberg Machine Contest is now a global enterprise, with teams of all ages and stripes.
View the video.


Next Big Thing in Army aviation? Lockheed Martin S-97 RAIDER is fast and furious
The Lockheed Martin/Sikorsky S-97 RAIDER is a next-gen light tactical prototype helicopter that can reach speeds of more than 220 knots, nearly double the speed of a conventional helicopter, and is capable of flying at 10,000 ft in 95°F heat. It can carry six troops and external weapons, and it aims to redefine helicopter flight during the 21st century. Based on Sikorsky's Collier Award-winning X2 Technology, RAIDER incorporates the latest advances in fly-by-wire, flight controls, vehicle management systems, and systems integration. It also has retractable landing gear, active vibration control, a composite fuselage, active elevator and rudders, split torque transmission, and a rigid co-axial rotor system. These technologies enable the aircraft to operate at high speeds while maintaining the low-speed handling and maneuverability of conventional, single main-rotor helicopters.
View the video.


On fire! See a steel ball bearing crushed by a hydraulic press
Some enterprising guys in Finland with a penchant for smashing stuff have created their own YouTube channel -- and they want to share all the fun. "Wanna see stuff getting crushed by a hydraulic press?" they ask. This time around, they crush a steel ball bearing, and as a bonus they catch the action on a borrowed super high-speed camera shooting 320,000 frames per sec. Watch what happens when the steel explodes, sending tiny particles outward at Mach 2.44 (18,000 mph).
View the video.


20th anniversary of supersonic car land speed record
On Oct. 15, 1997, the British Thrust SSC team set the World Land Speed Record of 763.035 mph -- making it the first and only car to reach speeds faster than the speed of sound. Driver Andy Green, also a Royal Air Force fighter pilot, describes in detail what it was like to make the historic final run and keep this awesome twin-engine machine on the ground in Nevada and on a straight course. Currently, Green is prepping to set a new land speed record of 1,000+ mph in the BLOODHOUND SSC jet-engine car in South Africa in 2019. Fascinating!
View the video.


Robots revive 74-yr-old Alabama metal hanger manufacturer
Globalization has its advantages, like cheap socks and affordable smartphones. But for some manufacturers, the global economy has taken a toll. In recent decades, increased competition from low labor-cost countries has made it difficult for many companies to manufacture their products in their home countries. With help from both Fitz-Thors Engineering and KUKA Robotics, U.S. manufacturer M&B Hangers thrives despite fierce global competition -- and holds strong to its position as the last-standing producer of its product category in the United States.
View the video.


---