| | |
| --- | --- |
| July 10, 2018 | Volume 14 Issue 26 |
---



Guide to overmolding best practices
Overmolding is a great injection molded feature you can utilize in your design to capture color contrasts, add flexibility or eliminate assembly. Take advantage of this feature by learning how to design your part for overmolding.
You'll learn:


How to set up your design for complex overmolding
Material evaluation and best practices for proper adhesion
Feature specifications to consider for good overmolds

Get the Xcentric overmolding guide (no registration required).
---
---


1/4 Ton Of Refrigeration
This small, stainless steel Vortex Tube produces 1/4 ton of refrigeration and has no moving parts to wear out. Temperatures range from minus 50 to +250 degrees Fahrenheit. Cooling applications include electronic controls, machining operations, heat seals, welding operations, hot melts and more.
Learn all about EXAIR Vortex Tubes.
---

Feature articles

300 more meters: Marines get new sniper rifle
The Marine Corps is adopting a new precision sniper rifle to increase the lethality and combat effectiveness of scout snipers on the battlefield. The Mk13 Mod 7 Sniper Rifle is a bolt-action rifle that offers an increased range of fire and accuracy when compared to current and legacy systems. It includes a host of new features.
Read the full article.

---


2019 Silverado boasts new cylinder deactivation tech
Change can be hard, but it's a constant and easy task for the engine on the all-new 2019 Chevrolet Silverado 1500. The most advanced gasoline V8s in the brand's history feature Dynamic Fuel Management, an industry-first cylinder deactivation technology that enables the engines to operate in 17 different cylinder patterns to optimize power delivery and efficiency.
Read the full article.


Wheels Fun: Nissan makes one-off 370Z snowmobile
Arriving just in time to take on a snowfall, Nissan rolled out a one-of-a-kind 370Z Roadster snowmobile at the opening of the 2018 Chicago Auto Show in February. Dubbed the 370Zki ("370-Ski"), the car proved a transformational challenge for engineers and builders alike on the extended Nissan team.
Read the full article.


How a NASA engineer created the modern airplane wing
Once dubbed "the man who could see air," NASA engineer Richard T. Whitcomb used a combination of visualization and intuition to revolutionize modern aviation -- by turning the shape of the airplane wing on its head. Today, nearly every commercial airplane bears the marks of Whitcomb's several innovations.
Read the full article.


Chairless exoskeleton to solve long-standing problem
The Chairless Chair is a new innovation for relieving strain and fatigue from excessive standing during long work shifts. The entire construct is lightweight, easy to put on, and hardly noticeable when walking. Operating a switch on the strap turns the flexible construct into a stable seat. Two small FAULHABER DC motors activate a stop valve in the hydraulic elements of the shock absorbers, locking the support into the seated position.
Read the full article.


Top Tech Tip: Stepper or servo motor -- Which should it be?
Bring out the full capacity of your machines through the most efficient mechatronic design. Hurley Gill, Senior Applications/Systems at Kollmorgen, outlines servo and stepper motor baseline capabilities for selection criteria like torque, speed, accuracy, and repeatability. Technical advantages and disadvantages are discussed, helping machine designers select the best motor-drive system for their application.
Click here to read: Servo or Stepper: Which Should It Be?
Kollmorgen designs and manufactures innovative motion control systems, including servo and stepper motors, drives, amplifiers, gearheads, and actuators.


Top Product: Eaton's hydraulic tech powers Valor first flight
As members of Team Valor, power management company Eaton and Bell Helicopter closed 2017 on an uplifting note with the successful first flight of the Bell V-280 Valor. Created and led by Bell Helicopter, Team Valor is a group of leading aerospace companies working together to develop the next generation of vertical lift aircraft for the U.S. Army. Eaton provided components for the V-280's hydraulic power generation system along with system design and analysis support, component modification and qualification, and flight-test support.
Click here to learn more.


Top Product: Bosch chooses Ultimaker 3 Extended printers
Robert Bosch GmbH is investing on a global scale in Ultimaker 3 Extended printers. After comparing several desktop 3D printers, the Additive Manufacturing department of Bosch selected Ultimaker as the most reliable, easy-to-use, and professional machine. The printers will now be used in different locations across Germany, Hungary, China, India, the United States, and Mexico for printing prototypes, tooling, jigs, and fixtures -- all in a bid to boost innovation while cutting manufacturing and design costs. Materials include nylon, ABS, CPE, PC, and TPU, along with both a PVA water-soluble support material and a dry breakaway support material.
See what makes Ultimaker dual-extrusion printers a standout.


Cool Tools: World's fastest digital ultra-high-speed camera
Vision Research has introduced the Phantom v2640, the fastest 4-Megapixel (MPx) camera available. It features a new proprietary 4-Mpx CMOS image sensor (2048 x 1952) that delivers unprecedented image quality at up to 26 Gpx/sec, while reaching 6,600 frames per second (fps) at full 2048 x 1952 resolution, and 11,750 fps at 1920 x 1080. This is an excellent tool for researchers, scientists, and engineers who need to capture clean, high-resolution images at super high speeds. Go to the Videos tab on the product webpage to see it in action.
Click here to learn more.
---
Most popular last issue


Most Popular Stories/Products 1st Half 2017: Part 1
Super Wood, Largest Jet Engine, Mustang Bullitt back story, fastest Rubik's Cube-solving robot, 100 years of Chevy truck design, Jay Leno's Garage uses On Demand Manufacturing, memristors, aerodynamics of supersonic free fall, benefits of hybrid bearings, top products, and much more.
Read the full issue.
---
Videos+: Technologies and inspiration in action
Super Hornet cockpit: 'Scrolling' through the battle space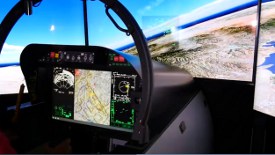 Take a tour of the next-generation touchscreen technology that is the future for the Boeing Block III F/A-18 Super Hornet. The Advanced Cockpit System (ACS) is a 10-in. x 19-in. display that pilots can use the same way we use phones and tablets in our daily lives. (Sorry mechanical switch makers, pushing real buttons is largely a thing of the past. But look at all the space that's been freed up!)
View the video and learn more.
Take a tour of the moon in 4K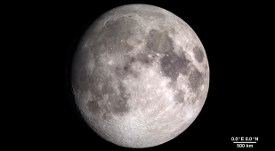 Think you've seen the moon up close before? Think again. Take a virtual tour of the moon in all-new 4K resolution, thanks to data provided by NASA's Lunar Reconnaissance Orbiter spacecraft. As the visualization moves around the near side, far side, north, and south poles, NASA Goddard highlights interesting features, sites, and information gathered on the lunar terrain. We'll be surprised if you don't learn something new.
View the video.
World's first commercial 3D-printed concrete housing project taking shape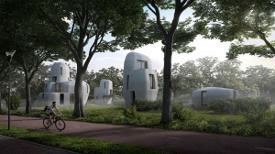 Eindhoven, a city in the south of the Netherlands, is the site of a unique 3D-printed housing project called Project Milestone. The first of five planned 3D-printed concrete homes will begin construction this year. After each house is completed, it will be rented out by a leasing company and occupied. The houses feature non-traditional, boulder-like structures and weird shapes, which are perfect for highlighting the advantages and capabilities of this materials-saving new process.
View the video.
Why do electric cars only have one gear?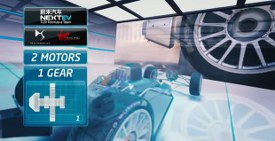 Why do electric cars use just a single gear, rather than using traditional transmissions like you'd find paired with internal combustion engines? Electric motors can get away without numerous gears because they are high revving, remain fairly efficient across a very broad rev range, and produce a great amount of torque at low RPM. Jason Fenske from Engineering Explained talks about the pros and cons of electric-car technology and gets into the nitty gritty of gearing.
View the video.
Pushing the limits of motorcycle design and manufacturing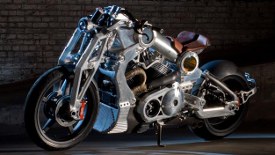 Matt Chambers, founder and CEO of Confederate Motors, talks about the impact that 3D Systems' Quickparts rapid parts and prototypes service has on his design-and-build business. With the exception of some engine components, wiring, wheels, tires, and lighting, 3D Systems makes every part of the super-boss P51 Combat Fighter motorcycle, saving a tremendous amount of time and hassle for Confederate Motors by being able to consolidate part production with one primary vendor. Quickparts is now part of 3D Systems On Demand Manufacturing.
View the video.
---