| | |
| --- | --- |
| April 16, 2019 | Volume 15 Issue 15 |
---



Why Choose a HELI-CAL Machined Spring?
The HELI-CAL® Machined Spring integrates multiple features. The spring designer can integrate flanges, geometric shapes (squares, hexes, rounds, etc.), bearing seats, valve seats, gears, splines, bell-crank arms, internal and external threads, and other machinable shapes. For more information, download the whitepaper. No registration required.
Learn more about machined springs. Very thorough resource.
---
---


Download Flexible Circuit Design Guide
Tech-Etch uses advanced techniques to manufacture flex and rigid-flex circuits to exacting customer specifications. Special processes include selective plating a single circuit with two different finishes, contoured circuits with variable metal thickness, semi-additive and subtractive techniques, open window or cantilevered contact leads, plus SMT for component assembly. Tech-Etch specializes in flexible circuits for medical device, medical implant, diagnostic ultrasound, telecommunications and patient monitoring applications, in addition to telecommunications, aerospace, semiconductor and other high-reliability electronic applications.
Download (no registration required).


World's largest airplane (and space launcher) completes first flight
It's wider than a football field is long, and it really flies! Stratolaunch Systems, the space company started by Microsoft co-founder Paul Allen, reached a major milestone on Saturday, April 13, when its dual-fuselage main carrier vehicle, called Stratolaunch, flew for 2.5 hours over the Mojave Desert on its maiden flight. The giant plane will one day launch rocket-propelled space payloads from its center span while in the air.
Read the full article.


Material's color, thermal properties tuned separately
White things reflect heat, and dark things absorb it. Isn't that how it goes? Well not anymore. MIT engineers have figured out a way to tailor the color and heat properties, independently, of a strong polymer material. They designed a thin black film to reflect heat and stay cool and also made films of other colors that reflect or absorb infrared radiation regardless of the way they respond to visible light. So many possibilities!
Read the full article.


2020 Lexus RC F made for town and track
Track Editions are a popular thing right now for muscle cars, and the trend is growing -- right into the lux coupe segment. Lexus is joining the club with its 2020 RC F, which will be available in both regular and track flavors. Acceleration junkies can look forward to the RC F's new launch control feature, which delivers 0 to 60 mph in 3.96 sec in the Track version.
Read the full article.


Mike Likes: Special Alloys for any environment
In addition to carbon and stainless steel, Smalley offers a variety of special materials to meet the needs of even the most unique applications and can be designed for any environment. A few examples include Hastelloy*, Waspaloy*, Titanium and more. If you have questions about a specific material requirement, please contact Smalley engineering to find out the best material for your application.
Learn more.


Chairless exoskeleton solves long-standing problem
The Chairless Chair is a new innovation for relieving strain and fatigue from excessive standing during long work shifts. The entire construct is lightweight, easy to put on, and hardly noticeable when walking. Operating a switch on the strap turns the flexible construct into a stable seat. Two small FAULHABER DC motors activate a stop valve in the hydraulic elements of the shock absorbers, locking the support into the seated position.
Read the full article.


Top Product: Cross roller ring can swing the loads
Because it has orthogonally arranged cylindrical rollers, the cross roller ring from THK is a roller bearing with high rotation accuracy capable of bearing loads in every direction. Cylindrical rollers are arranged with each roller perpendicular to the adjacent roller, in a 90-deg V groove, separated from each other by a spacer retainer. This design allows just one bearing to receive loads in all directions including radial, axial, and moment loads. This component is optimal for applications such as joints and swiveling units of industrial robots, swiveling tables of machining centers, rotary units of manipulators, precision rotary tables, medical equipment, measuring instruments, and IC manufacturing machines. Available in several rotation configurations including inner/outer ring, inner ring only, and outer ring only. And now a new micro cross roller ring is perfect to handle smaller applications.
Learn more about THK cross roller rings.
Learn about the new Micro Cross Roller Ring RAU.


Next-gen permanent magnet AC motor with integrated encoder
Designed for today's demanding machine drive applications, the new VFsync synchronous AC motors from Bison Gear and Engineering run at high efficiency with advanced variable frequency drives. These IP66/IP54 platform motors were optimized with FEA software and then tooled with highly efficient internal permanent magnet-style rotors. VFsync provides a compact footprint that is 56 percent smaller and 63 percent lighter than common 3-phase induction motors. Power range is .25 to 1.5 hp. They are supplied with swivel connectors and shielded cables to make installation trouble-free. Popular frame sizes available. The product line includes the new motors, quick-connect cables, and a programmable and networked VFD.
Learn more.


Largest autonomous mobile robot can lift 1 metric ton
At the Automate 2019 Show and Conference, Mobile Industrial Robots launched the MiR1000, the company's largest autonomous mobile robot (AMR). This mobile platform can automatically pick up, transport, and deliver pallets and other heavy loads up to 1,000 kg (2,200 lb) through dynamic environments. Like the MiR500 introduced in 2018, the MiR1000 is a collaborative, safe, and flexible alternative to potentially dangerous and expensive forklifts on the factory floor. MiR also released another industry first -- artificial intelligence (AI) capabilities across all of its AMRs for improved navigation.
Learn more.


Automatic vision system with max throughput
The new AV450 Automatic Vision System from L.S. Starrett Company is a versatile, accurate, fast, and American-made 3-axis vision system that allows users to achieve high throughput in their inspection process cost effectively. This heavy-duty CNC video-based measurement system is ideal for both repetitive, larger part-run applications and routine quality assurance in inspection labs, manufacturing, assembly, and research facilities.
Learn more.
---
Most popular last issue


New kind of shape-shifting airplane wing
A team of MIT and NASA engineers has built and tested a radically new kind of airplane wing, assembled from hundreds of tiny identical pieces. The wing can change shape to control the plane's flight, and could provide a significant boost in aircraft production, flight, and maintenance efficiency.
Read the full article.


2019 Acura RDX named 'Best Luxury Compact SUV for Families'
What's the "Best Luxury Compact SUV for Families"? According to experts at U.S. News and World Report, it's the 2019 Acura RDX, boasting loads of comfort, room, and power for those town-and-country jaunts. The all-new Acura RDX provides next-level driving enjoyment and all-weather confidence with its 272-hp turbocharged VTEC engine and available Acura Super-Handling All Wheel Drive technology. U.S. News and World Report also named this vehicle "2019 Best Luxury Compact SUV for the Money."
Read the full article.
---
Videos+: Technologies and inspiration in action
Best Applications for Extension Springs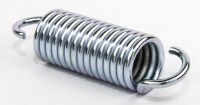 Extension springs are used for applications where a very precise amount of force at a certain deflection is needed. They can be pulled from an inch to 100 inches. See the manufacturing process at Atlantic Spring/MW Industries.
Watch video.
3M's '100-patent woman' explains how she did it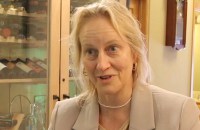 Only 18 3M inventors have reached the 100-patent mark in the company's 116-year history, and Audrey Sherman, a division scientist in the 3M Medical Solutions Division, is 3M's only female to reach this milestone -- and she's even passed it. How did she do it? Sherman explains you set goals, work with a lot of your colleagues, and sometimes a great idea starts with asking just one simple question. Very inspiring!
View the video.
---