| | |
| --- | --- |
| June 18, 2019 | Volume 15 Issue 23 |
---



THK World-Class KR Actuators -- Rigid, Accurate and Compact
The LM guide actuator model KR from THK provides high-rigidity, high-precision functionality and space saving. It is achieved by a nut block designed in a structure that integrates an LM rail having a highly rigid U-shaped cross-sectional form with the LM guide section.

The KR features a four-way equal load rating. The LM guide actuator can be operated in any position, which makes it ideal for loading in directions that are not fixed.
Click here to learn more.
---
In this issue of Designfax

Skateboard features new truck design
50 Years Ago: Apollo 11 rolls out to launch pad
Neat! Harvard/MIT engineers reinvent piston
Experiments in hyperspeed -- The what, why, and how for the U.S. Army
Small DC motors for spectrophotometry
Five ways to fight workplace fatigue
Top Tech Tip: Self-locking retaining rings from Smalley
Angle sensors retain position -- even without power!
Fiber sizings improve carbon fiber composites
Overvoltage protection for motors, white goods, more
New vacuum soft gripper for delicate objects
Integrated brushless servo motor and controller
Fun! LEGO Apollo 11 Lunar Lander set
Videos+: Technologies and inspiration in action

19-ft-long parts! Metal 3D printer with largest bu…
What's a donut load cell for?
Take a tour of the Moon in 4K

Most Popular Last Issue

Metal foam stops .50-caliber rounds
Most powerful Ferrari ever is a hybrid
NASA new milestone on large Moon rocket

New Products

Electrical, Mechanical, Motion

Cover Image: Experiments in hyperspeed: U.S. Army

News

Engineers get closer to creating successor to shrinking transistors

Heavy-duty data science helps engineers discover new materials for solar cells and LEDs

NASA Electric Aircraft Testbed tests megawatt-scale electric aircraft power systems
---
---

Feature articles

Skateboard features new truck design
Wear-resistant plain bearings from igus are key parts of the "Curfboard," which combines surfboard and skateboard technologies. It's four-hinge suspension design means turning hard helps the board accelerate, so no more pushing the board with your feet!
Read the full article.

---


50 Years Ago: Apollo 11 rolls out to launch pad
On May 20, 1969, while Apollo 10 was on its way to the Moon, the Saturn V that carried Apollo 11 on its historic journey took the first steps toward its ultimate destination. Apollo 11 astronauts Neil Armstrong, "Buzz" Aldrin, and Michael Collins were on hand, but they were also busy preparing for their mission by practicing for the first moonwalk and training for splashdown and recovery. Once back on Earth, they would be sequestered inside a highly modified 35-ft Airstream trailer (the Mobile Quarantine Facility) that would be offloaded from the prime recovery ship and flown back to Houston. [Countdown Series: 50th anniversary of Apollo 11]
Read the full article.


Neat! Harvard/MIT engineers reinvent piston using soft materials
A team of roboticists has developed a new way to design pistons that replaces their conventional rigid elements with compressible structures inside a membrane made of soft materials. The resulting "tension pistons" generate more than three times the force of comparable conventional pistons, eliminate much of the friction, and are strikingly more energy efficient.
Read the full article.


Small DC motors for spectrophotometry
The DeNovix team needed a motion solution for their spectrophotometer application which called for intermittent short, quick motions with micron-level accuracy. After research and testing, they chose a FAULHABER small DC motor configured with a MICROMO encoder and an all-plastic planetary gearhead to successfully bring their product to market.
Read the full article.


Five ways to fight workplace fatigue
A National Safety Council study found that 97 percent of workers demonstrate at least one workplace fatigue risk factor -- and more than 80 percent are guilty of two or more. Workers commonly struggle on the job with fatigue; here's what to do about it. By Scott DeBow
Read the full article.


Top Tech Tip:
Self-locking retaining rings from Smalley
Smalley self-locking rings allow the ring to operate at high speeds, withstand vibration, function under rapid acceleration and absorb a degree of impact loading. The self-locking feature utilizes a small tab on the inside turn "locking" into a slot on the outside turn. The self-locking option can be incorporated for both external and internal rings.
Learn more.


Angle sensors retain position -- even without power!
The RSB 3600 Series of absolute single-turn angle sensors from Novotechnik U.S. are EGMR (enhanced giant magnetic resistance) devices that retain their angular position even when power is removed. The sensors retain that angle information for years without power, so there is no need for batteries. Operating speed is up to 12,000 RPM. These non-contact sensors feature a galvanized steel housing and stainless steel shaft with up to 100 N working shaft load for the HD version. They are sealed up to IP 69K, depending on version. They count to 16 turns, angular position 0 to 360 deg. MTTF of more than 105 years.
Learn more.


Fiber sizings improve performance of carbon fiber composites
Michelman fiber sizings are available for a variety of application types to dramatically improve fiber-polymer interface adhesion. This technology helps industries such as automotive, transportation, construction, aerospace, energy, and sport improve the quality and performance of composites. New offerings include Hydrosize Carbon 200 Series (an APE-, solvent-, and VOC-free solution perfect for fiber-reinforced nylon composites where greater thermal stability is required, like coolant pumps) and Hydrosize Carbon 400 Series (for extreme processing temps that many high-temp thermoplastics require, such as PEEK, PPS, PEI, and others used to produce various composite engine components).
Learn more.


Overvoltage protection for motors, white goods, more
The RV from Stackpole is a radial leaded metal oxide varistor available in a wide range of disk sizes (5 mm to 20 mm) and working voltages (from 14 VDC to 1,465 VDC) designed for general-purpose overvoltage protection. Peak current ratings up to 18,000 amps. Applications include low-voltage board-level circuitry, data and voice communications, network equipment, distribution panels, AC line protection for white goods, entertainment electronics, lighting ballasts, power supplies, electric motors and motor controls, and surge protection devices.
Learn more.


New vacuum soft gripper for delicate objects
A new, vacuum-based soft gripping tool called piSOFTGRIP has been developed by Piab with food industry automation in mind. This three-fingered unit will grip sensitive and lightweight objects of odd geometries and/or an unusual surface. Bin picking of small, irregularly shaped objects, such as toys, is another potential application. The cost-effective soft gripper can handle objects with a diameter up to 50 mm (1.97 in.), but larger units are in the works. Combined with Piab's end-of-arm vacuum tool piCOBOT, the piSOFTGRIP offers a powerful and flexible plug-and-play extension for collaborative robots. As both piCOBOT and piSOFTGRIP offer compressed air-saving functionality, virtually no energy is needed to perform a grip and release.
Learn more.


Integrated brushless servo motor and controller
Save money and space by utilizing the EC042B 42-mm IDEA Motor's integrated package of motor, drive, and feedback connections in a compact and programmable unit. A single motor/drive unit reduces motion system components by up to 75 percent per axis and simplifies machine troubleshooting -- all while providing excellent precision. Further reductions can be achieved by wiring sensor inputs and control outputs directly to the IDEA Motor, rather than through a control cabinet. Available in three motor lengths with continuous torque up to 0.15 Nm from Haydon Kerk Pittman. Applications include lab automation, medical devices, communications equipment, aerospace systems, and more.
Learn more.


Fun! LEGO Apollo 11 Lunar Lander set
LEGO has gotten in on the Moon landing 50th anniversary celebrations with the release of the 1,087-piece LEGO CREATOR Expert NASA Apollo 11 Lunar Lander model. For under a hundred smackers, you can recreate the Eagle lunar lander, including separate ascent and descent stages, in tiny-block form. Two astronaut mini figures complete with golden helmets are included, so plant that flag and take your own small step into history.
Learn more.
---
Most popular last issue


Most powerful Ferrari ever is company's first hybrid-electric vehicle
Ferrari's latest creation is its most extreme ever. The 986-hp SF90 Stradale is the Prancing Horse's first series production plug-in hybrid-electric vehicle, and the company says it needs all-wheel drive "to allow the incredible power unleashed by the hybrid powertrain to be fully exploited." That means 0 to 60 in 2.5 sec. Wow. Hope it comes with designer neck restraints!
Read the full article.
---
Videos+: Technologies and inspiration in action
19-ft-long parts! Meet the metal 3D printer with the largest build platform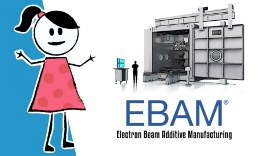 Meet EBAM®, Sciaky's revolutionary large-scale metal 3D-printing technology. EBAM stands for Electron Beam Additive Manufacturing. Designed to additively manufacture large-scale parts and prototypes from high-value metals like titanium, tantalum, Inconel, niobium, and other alloys, the EBAM300 is the only 3D printer on the market that has produced a metal structure exceeding 10 ft in length -- it builds to 19 ft, in fact. It is also one of the fastest industrial 3D printers commercially available, with a deposition rate up to 25 lb per hour.
View the video.
What's a donut load cell for?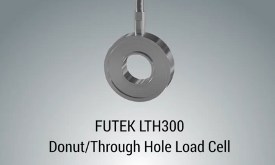 FUTEK's LTH300 Donut or Through-Hole Load Cell is built for press or inline compression applications. The standard LTH300 has a very robust construction. It's available in 17-4 PH stainless steel, with an I.D. range of 1/8 in. to 3/8 in. It offers high accuracy and high stiffness, with a standard capacity range from 50 to 1,000 lb. Learn about applications and specs for this tough and versatile sensor.
View the video.
Take a tour of the Moon in 4K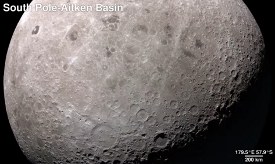 Think you've seen the Moon up close before? Think again. Take a virtual tour of the Moon in all-new 4K resolution, thanks to data provided by NASA's Lunar Reconnaissance Orbiter spacecraft. As the visualization moves around the near side, far side, north, and south poles, NASA Goddard highlights interesting features, sites, and information gathered on the lunar terrain. We'll be surprised if you don't learn something new.
View the video.
---