| | |
| --- | --- |
| October 15, 2019 | Volume 15 Issue 39 |
---
---


Download our Smart Guide to Design for Manufacturability
Learn How to Reduce Time and Cost:

Injection Molding Basics -- the basics of molds and the plastic injection molding process
Best Practices -- learn the secrets to optimizing wall thickness, drafts, runners and gates, ribs and more
Features to Incorporate -- discover the features that can be incorporated into your design to enhance your part, potentially saving time and money
Avoiding Pitfalls -- following these best practices will help you avoid costly mistakes in your tool

Get your Smart Guide today.
---

Feature articles

Skunk Works begins assembling NASA supersonic plane
In the high desert of California, where some of the most important aircraft in aviation history have been built and flown, the next airplane destined to take its place among those aeronautical icons -- NASA's X-59 Quiet SuperSonic Technology -- starts to take shape on a legendary factory floor.
Read the full article.

---


Sensors for hypersonics a top DOD priority
A hypersonic weapon moving at five times the speed of sound can travel across the Pacific Ocean in just over 100 minutes. U.S. adversaries are developing such weapons now, said Michael D. Griffin, undersecretary of defense for research and engineering, and "dealing with the hypersonic threat is even more of an interdisciplinary and multidisciplinary problem than ground missile defense was."
Read the full article.


Ultra-pure 'green' graphene -- easy to use, scalable for industry
Ultra-pure graphene, produced through a "green" production process, is guaranteed metal-free and is uniquely applicable in metal-sensitive processes. Characterized by optimal electrical, thermal and mechanical performance, it is an extremely good nanofiller suitable for electronic inks, polymers, metal composites and coating. The speed and cost-effectiveness of the green mass production method promises to make graphene readily available to a wide range of industries. Applications: Potential use in heat sinks, indoor solar cells, display screens and various medical, chemical and industrial processes.
Learn more from Goodfellow.


Chevy lifts lid on first-ever Corvette hard-top convertible
When the Corvette debuted in 1953, it was available only as a convertible. But that was a traditional soft top, and wow how times have changed. Chevrolet has just unveiled the line's first-ever hard top, which caps a totally redesigned Stingray full of firsts, including the first mid-engine car for the brand. It took special engineering to accommodate the new retractable top into such a tight design.
Read the full article.


Small DC motors for lab spectrophotometry
The DeNovix team needed a motion solution for their spectrophotometer application which called for intermittent short, quick motions with micron-level accuracy. After research and testing, they chose FAULHABER small DC motors configured with a high-resolution encoder and an all-plastic planetary gearhead to successfully bring their product to market.
Learn more.


6 latest trends in direct drive motor technology
Direct drive motors have always been seen as a technological step up from standard transmission devices, with torque and linear motors being seen as the higher end alternative to gearboxes and ball screws. Although the base design has been around for a long time, motor makers are still working on fine-tuning different aspects to increase the overall performance and quality of the product. Here are six advancements that direct drive motor builders are taking to ensure the customer gets the most out of their capabilities. By Brian Zlotorzycki, Business Development Specialist, ETEL Motors
Read the full article.


Mike Likes: Smalley industries served
From aerospace to automotive, medical, off-highway, oil & gas to industrial, Smalley has built a reputation for unsurpassed quality and an expert, collaborative engineering team. They carry solutions for all industries, from small to large diameters, light to heavy-duty parts, and exotic materials. Their retaining rings and wave springs provide performance and quality for any industry.
Learn more.


Sintered and CVD silicon carbide offers extreme hardness and wear resistance
Silicon Carbide is a material which can be manufactured by a variety of methods resulting in advantageous material properties for specific applications. Two examples are Sintered SiC, which can have excellent wear resistance, and CVD SIC, which has high thermal conductivity and excellent chemical resistance. Insaco can precision machine these materials to extreme tolerances and polish them to a < 10 A surface roughness.
Learn more.
Compact hydraulic/pneumatic position sensors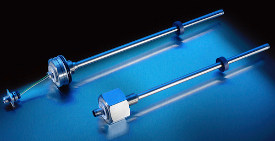 Novotechnik's TM1 Series of position sensors are designed for use in hydraulic and pneumatic cylinders -- especially in tight-space applications. They are based on magnetostrictive technology and are available in screw flange or plug-in flange models. A ring-shaped magnetic marker moves up and down the sensor's shaft for touchless operation. Specs include stroke lengths from 50 to 2,000 mm (1.9 to 78.7 in.) and accuracy to +/-0.04 percent.
Learn more.


A new way to tie one on
The 4ZERO Cuff is the most advanced flexible polymer handcuff on the market and is used by select police and law enforcement agencies that demand the strongest and most durable product available. Now, the same material used to manufacture the 4ZERO Cuff is available from Micro Plastics in the line of extremely durable 4ZERO Cable Ties. The ties are designed to perform and hold their strength in extremely dry environments and in temp extremes from -30 to 400 F -- conditions that can leave normal nylon cable ties brittle and broken. Available sizes include: 8 in. (50 lb), 14 1/2 in. (50 lb), and 11 in. (120 lb).
Learn more.


Bend the rules of lighting design: Cut and form LED sheets
VCC is bending the rules of lighting design with its new VentoFlex tiles. The VentoFlex modular lighting system opens up countless ways for architects and lighting designers to make an impact. Available in 12-in. x 12-in. sheets, these innovative LED tiles can be cut and formed around any design element, including rounded corners and tight spaces, without taking up much room at all -- just 0.15 in. (3.81 mm). A pair of scissors is the only tool required to cut VentoFlex tiles to the size and shape you desire. Ten or 15 tiles can be linked together to one driver and dimmer to create thousands of square inches of versatile lighting power! This product is in the running for the 2019 Elektra Awards LED Product of the Year in Europe.
Learn more about this new and exciting lighting technology.


World's highest force voice coil actuator
H2W Technologies has developed the world's highest force commercially available non-commutated DC linear actuator, otherwise known as a direct drive voice coil actuator. The model NCC08-75-3000-3X is capable of generating a continuous force of 300 lb (1,330 N) and a peak force of 900 lb (4,000 N) at a duty cycle of 10 percent (i.e., 1 sec on and 9 sec off). A moving mass of just under 8 lb (3.6 kg) allows for a maximum theoretical continuous acceleration of nearly 38 Gs.
Learn more.
---
Most popular last issue


Bell unveils 360 Invictus attack helicopter
Bell Textron has just unveiled its entrant for the U.S. Army's Future Attack Reconnaissance Aircraft (FARA) Competitive Prototype program, the Bell 360 Invictus. FARA seeks a new platform to become "the 'knife fighter' of future Army Aviation capabilities, a small-form-factor platform with maximized performance."
Read the full article.


Wraparound conveyor runs for 5 miles
For those readers who like big-equipment applications, here's a neat one. A closed-trough conveyor belt system from Continental helps transport pit coal in China's northern Shanxi province. The incredible setup, where the conveyor actually folds over to make its own tube and enclose the material, covers a distance of 5 miles -- replacing trucking the coal and all the time, fuel, and emissions that goes with it.
Read the full article.


World's most powerful four-cylinder turbo engine ekes out even more power to 416 hp
The new Mercedes-AMG 2.0-liter M 139 engine, featured in the 2020 Mercedes-AMG CLA 45, is the world's most powerful turbocharged four-cylinder engine in series production -- and it's full of tweaked technology and entirely assembled by hand. It's produced on an innovative production line in Affalterbach, Germany, using a "One Man, One Engine" principle that's updated for industry 4.0. Every engine even bears the signature of its single builder.
Read the full article.
---
Videos+: Technologies and inspiration in action
What is electroforming? How does it actually work?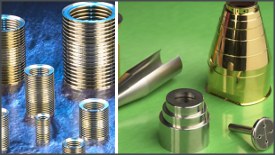 Electroplating may have been around for centuries, but only Servometer excels at manufacturing dynamic, convoluted bellows electroforms. Watch Servometer's five-step electroforming manufacturing process and learn how they are able to deliver electroformed components that feature extreme tolerances, complex geometries, lightweight construction, structural strength, and how they can be applied to a variety of applications.
View the video.
Why McLaren's top-mount exhaust design is genius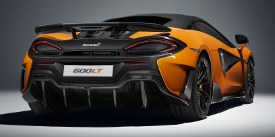 Jason Fenske from Engineering Explained takes an in-depth look at the new McLaren 600LT and its top-mount exhaust design. "It's not just for looks, or to sound good," says Fenske. "It's quite a functional change to the design of the 570S in upgrading to the long tail." He discusses the design's effects on weight, powertrain cooling, aerodynamics, and more. Fenske is always knowledgeable and entertaining.
View the video.
---