| | |
| --- | --- |
| January 21, 2020 | Volume 16 Issue 03 |
---



Metal Bellows for Medical Applications
Metal Bellows can be used for a variety of applications, from cutting-edge infusion pumps capable of delivering fluids, medications and nutrients to implantable devices made of Titanium. Servometer bellows, manufactured using electrodeposited technology, have low leak rates, custom designs and flexibility for motion. With in-house design expertise, our engineers will build a solution to match the speed, size and assembly requirements from rapid prototype testing to full production runs.
Read more here.
---
---


Ultrasound can make 3D-printed alloys stronger
Researchers in Melbourne, Australia, have used sound vibrations to shake metal alloy grains into tighter formation during 3D printing. Testing showed these parts had a 12 percent improvement in tensile strength and yield stress compared with those made through conventional additive manufacturing.
Read the full article.


New Chevy Trailblazer fills small SUV size gap
If Goldilocks was looking for a small SUV, the 2021 Chevy Trailblazer would probably fit the bill. Wedged right between the brand's Trax and Equinox models in size, the sporty all-new Trailblazer has space for five and rugged, over-the-river-and-through-the-woods good looks, not to mention a decent amount of room to bring all those goodies to grandma. The price is right too, starting at under $20,000.
Read the full article.


Top Tech Tip: Noisy Bearing??
Single-turn wave springs are ideal for bearing preload. The spring preloads the bearing through its outer race, taking up play in the bearing. This reduces bearing damage, wear, noise, and vibration. Smalley has stock parts from .188 to 16". Customs are available from .157 to 120".
Learn more.


Application Note: Quadcopter propeller torque/thrust testing
The quadcopter's four propellers are designed to work in conjunction with each other to ensure that there are no torque imbalances that could send the vehicle spinning out of control. But just how would a professional developer or hobbyist perform accurate propeller torque and thrust testing? Advanced sensor expert FUTEK has the answer.
Read the full article.


High-traction robot goes underground
Recent developments in motion control and engineering make it possible to inspect and perform maintenance in compact sewers from the inside. The underground sewer robot is equipped with a swiveling camera and an air-powered milling machine driven by FAULHABER miniature DC motors from FAULHABER MICROMO.
Read the full article.


Compact stepper motor with high torque
With the SCA5618, Nanotec now offers a stepper motor with 15 to 30 percent more torque than comparable motors with a 56-mm flange (NEMA 23). Thanks to an improved stator geometry and optimized magnetic materials, the rotor inertia is no higher than that of the predecessor model. The SCA5618 is available in three lengths and with two different windings. Depending on length, the holding torque of this stepper motor is 0.6 to 2.3 Ncm; it has a resolution of 1.8 deg. For a higher resolution, the SCA5618 can also be combined with an optical or magnetic encoder. The integrated connector makes it easy to connect customized cables or replace an existing motor.
Learn more.


$100 LiDAR sensor delivers small size, big safety
Velodyne has just released Velabit, the company's smallest 3D LiDAR sensor. The sensor delivers the same technology and performance found on Velodyne's full suite of state-of-the-art sensors and can be embedded almost anywhere within vehicles, robots, unmanned aerial vehicles (UAVs), infrastructure, and more. It has been engineered to be an optimal automotive-grade LiDAR solution for Advanced Driver Assistance Systems (ADAS) and autonomous vehicles. Highly configurable for customer application, this mid-range sensor can be combined with other Velodyne LiDAR sensors, such as the Velarray, for high-speed operation, or it can function as a standalone LiDAR solution in low-speed applications. Range is up to 100 m.
Learn more.


World's smallest multi-turn absolute kit encoders
Encoder manufacturer POSITAL has unveiled a fully functional prototype of their new miniature multi-turn kit encoder for integrated motor feedback. With a diameter of only 22 mm and a height of 23 mm, the new device is the world's smallest multi-turn kit. It features a self-powered rotation counter that does away with the need for back-up batteries or complex gear systems. These kit encoders are designed for builders of servomotors, feedback-controlled stepper motors, microdrives, miniature robots, and other machines where high-precision position feedback is required and space is at a premium. The new 22-mm kits are reliable, accurate, and simple to install. Available from Electromate.
Learn more.


What's best: Integrated linear actuators or traditional?
When you're faced with designing a new piece of automation equipment, you have a lot on your mind. If you need a linear motion system, electric actuators have inherent flexibility and long-term cost efficiency. Once you choose electric linear motion, you can select either an integrated linear actuator or a traditional design. But what are the benefits and drawbacks of each?
Read this informative Tolomatic blog.


A proportional isolation valve like no other
Clippard's new patent-pending, stepper-controlled Eclipse proportional isolation valve is the first to provide precise control combined with isolation valve attributes to meet the needs of the most stringent analytical and industrial process control applications. Featuring ceramic technology, this valve is ideal in critical applications for liquid and gas delivery, medical, analytical, and industrial automation requiring ultra-fine resolution and excellent repeatability. In addition, the unique design allows for custom flow profiles.
Learn more.
---
Videos+: Technologies and inspiration in action
What are the best brake pads? Cheap vs. expensive tested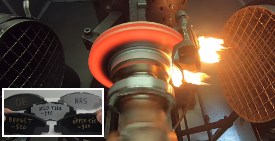 Are expensive brake pads better than cheaper brake pads? Are cheap brake pads dangerous? Jason Fenske from Engineering Explained compares brake pads ranging from $20 to $90, all for the front brake pads on the exact same vehicle. He runs through some pretty thorough performance, corrosion, shear, and noise tests to find out. You almost always learn something new from Jason.
View the video.
Playing with fire: Combustion simulation with FloEFD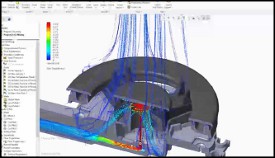 Combustion is a complex process that can only be handled by high-performing Computational Fluid Dynamics (CFD) software such as Simcenter FLOEFD. Watch this 5-minute video from Mentor and learn how to: Optimize mixing of burning fuels and oxidizers; determine flame shape, patterns, and temperatures; and minimize emissions to ensure your design meets stringent regulatory standards. The video features a domestic burner and showcases cold mixing of methane and air in steady state as well as the transient burning phases, but the concept can be applied to any situation where combustion is a key design factor.
View the video.
See SpaceX rocket explode -- on purpose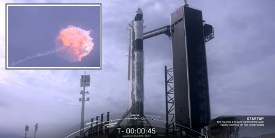 SpaceX conducted an exciting test Jan. 19 of the Crew Dragon spacecraft's emergency abort system. The spacecraft is intended to take astronauts to the International Space Station later this year. Launched atop a Falcon 9 rocket from Kennedy Space Center's Launch Pad 39-A, the unmanned Crew Dragon capsule rose through the atmosphere for 84 sec before the abort was triggered, the rocket engines were shut down, and the Falcon 9 booster was deliberately exploded. The Crew Dragon capsule has eight SuperDraco engines embedded in its hull that activate to push the vehicle away from the rocket if there is an in-flight emergency. It all worked as planned, and the capsule successfully descended to a parachute-assisted splashdown about 9 min. after liftoff some 32 km off the Florida coast. If you just want to zoom to the explosion, fast forward to the launch about 18 minutes in.
View the video.
---