| | |
| --- | --- |
| April 28, 2020 | Volume 16 Issue 16 |
---
---


Robot Tools for automated manufacturing and finishing
Suhner Robot Tools are available for integration as end effectors on all types of robots for various machining and finishing operations, including drilling, grinding, filing, cutting, brushing, sanding, polishing and deburring. They bring high-level automation to your manufacturing, from large auto production lines to weld shop equipment builders.
Learn more about Suhner Robot Tools.
See Suhner Robot Tools in action.
Or contact Lee Coleman, Suhner, 706-235-8046.
---
Feature articles


Aerogel insulations save millions in industrial applications
Aerogels (which are gels with all the water removed) are the world's most insulating materials, but when they were first created they were brittle to the point of uselessness. In 1992, a silica aerogel reinforced with ceramic fibers created by Aspen Systems changed all that, providing the first flexible and practical blanket aerogel insulation. The technology, developed with the help of NASA, has saved companies millions in industrial applications.
Read the full article.


Application Note: Disc springs in mechanical braking system
Braking systems for off-highway equipment are commonly designed to be hydraulically actuated, but without an additional fail-safe system, this design alone has limited reliability. If a hydraulic seal is compromised, or the hydraulic cylinder loses pressure for any reason, the brakes fail. One solid mechanical back-up design uses SPIROL disc springs.
Read the full article.


Graphene may reduce metal pipe corrosion rates by 100x
Sometimes a little goes a long way. A thin, single layer of graphene material only one atom thick may reduce metal pipe corrosion rates by as much as 100 times, according to research scientists at the South Dakota School of Mines & Technology. These new crystalline 2D materials could mean big savings for many industries.
Read the full article.


Ceramic, Metal and Alloy Foams for a Range of Applications
Goodfellow offers foams in a range of materials and porosities, providing a high surface area-to-volume ratio and a high strength-to-weight ratio. Combining the properties of the material with the functional benefits of a foam are foams of aluminum, copper, stainless steel, fecralloy, nickel, zinc, ceramic and polyurethane in small to mid-size quantities. Custom formulations and fabrication may be available upon request.
Learn more.


Sneak Peek: Mustang Cobra Jet 1400 drag racer
Ford Performance, the automaker's motorsport and racing division, has taken the wraps off its one-off Mustang Cobra Jet factory drag racer with all-electric propulsion ahead of the vehicle's official world debut this summer. Details are slim, but the EV is the latest in a growing line of demo and real-world plug-in cars from the Pony car maker.
Read the full article.


Precise movement with flexible shaft couplings
Servometer electrodeposited bellows couplings offer the best combination of flexibility and strength among coupling technologies. They feature high strength, zero backlash, and seamless construction with maximum flexibility. They handle angular misalignment up to 31° and parallel misalignments up to .076". Choose between testing, development, or standard parts for replacement, or contact Servometer for a custom design.
Learn more.


20,000 Stock Metric Gears
KHK USA Inc offers the largest selection of stock metric gears in North America. With over 200 types, in more than 20,000 configurations, KHK USA offers the broadest selection of metric spur gears, helical gears, internal ring gears, gear racks, bevel gears, worms and wormwheels, and other gear types.
See what KHK USA has in stock for you today.


Who needs precision zirconia gearing?
When a semiconductor processor was having contamination problems from metal and plastic gears due to intense chemical, thermal, and high vacuum conditions, they considered gears made of technical ceramics, but that material created its own problems. They needed hardy precision pinion gear teeth that were not only uniform, but also strong enough to survive the load. The hard-materials experts at Insaco had the answer.
Read this short application story from Insaco.


Rings and springs: Special alloys for any environment
In addition to carbon and stainless steel, Smalley offers a variety of special materials to meet the needs of even the most unique applications and can be designed for any environment. A few examples include Hastelloy, Waspaloy, Titanium, and more. If you have questions about a specific material requirement, please contact Smalley engineering to find out the best material for your application.
Learn more.


No hard tooling required: Photo Etching Precision Parts Guide
This Tech-Etch guide describes how photo etching produces prototype quantities and large production runs of precision parts for many mechanical and electrical applications -- without the high cost and long lead times of hard tooling. Custom metal parts from .0005" thick and up are produced with intricate patterns, precise tolerances, and burr-free edges, in addition to exact repeatability. By combining photo etching for blanking with inexpensive or universal tooling for forming, Tech-Etch produces complex designs and shapes with complete in-house finishing.
Download the Parts Guide (no registration required).


Cabinet coolers with digital control resist heat and corrosion
EXAIR's new Dual 316 Stainless Steel Cabinet Cooler® Systems with ETC (Electronic Temperature Control) are a low-cost and reliable way to keep electrical enclosures cool with 20°F (-7°C) air while maintaining the NEMA 4X rating of the enclosure and removing the heat that could adversely affect the internal components. The wear, corrosion, and oxidation resistance of Type 316 stainless steel assures long life and maintenance-free operation within food, medical, pharmaceutical, chemical, and other harsh environments. Cooling capacities up to 5,600 Btu/hr are ideal for larger enclosures and heat loads.
Learn more.


Folded or extruded steel rail -- what's the difference?
When it comes to adding linear motion to a fixture, designers have to take a close look at the motion system's rail construction. Linear guides and telescopic linear guides are typically made from two types of rail: folded rail (often called formed rail) and extruded rail. Some applications call for an extruded rail system, while others are better suited for folded rail. But how do you choose the right rail for the job?
Learn more from Rollon.
---
Most popular last issue


Most powerful 4-cylinder: 421-hp Mercedes-AMG GLA 45
If you've been hesitant to buy a little 4-cylinder because you thought it won't have enough get up and go, the new 2021 Mercedes-AMG GLA 45 4MATIC+ could change your mind. Its 2.0-liter engine is the most powerful series-produced 4-cylinder turbo engine out there. This is not your average about-town five-seater. It's a sophisticated luxe-sport race car in compact SUV guise.
Read the full article.


Army selects top two attack copter designs
The U.S. Army has selected the top two prototypes for testing in its Future Attack and Reconnaissance Aircraft (FARA) Competitive program. The Army has named FARA as a top modernization priority. One requirement is that the new copter has a cruise speed of at least 180 knots at 4,000 ft. Three companies were eliminated from the competition.
Read the full article.
---
Videos+: Technologies and inspiration in action
What makes edge-welded bellows special?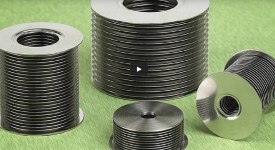 BellowsTech, an industry leader in the development and manufacture of metal bellows using edge-welded metal bellows technology, proudly serves the aerospace, semiconductor, UHV, Cryogenic, Oil and Gas, and various other high-technology markets. Learn how edge-welded bellows can work in your application. This product video focuses on the unique characteristics and parameters of edge-welded metal bellows.
View the video.
Adhesives: Epoxy, urethane, or silicone for my application?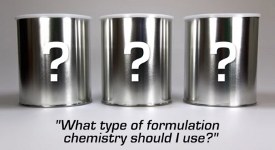 Epoxies, Etc. runs through the basics when trying to decide whether to use epoxies, urethane, or silicone for generalized applications. Learn the pros and cons of each, including adhesion properties, operating temps, special formulation possibilities, price, and even environmental considerations. A good, elementary overview.
View the video.
---