First look:
2024 HUMMER EV SUV: Ready to rumble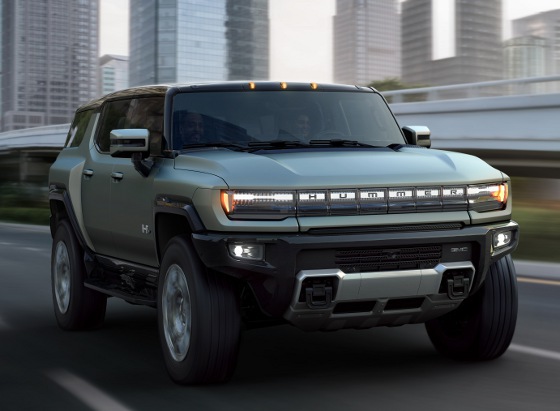 Get ready to rumble in outrageous, all-electric style. The 2024 GMC HUMMER EV SUV is packed with lots of go-big-or-go-home fun, including up to 830 hp and a 0 to 60 time of 3.5 sec, the ability to CrabWalk diagonally, Adaptive Air Suspension with Extract Mode, and an optional Extreme Off-Road package that amps up the excitement even more.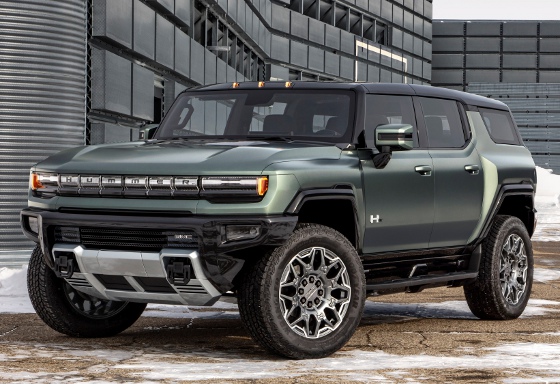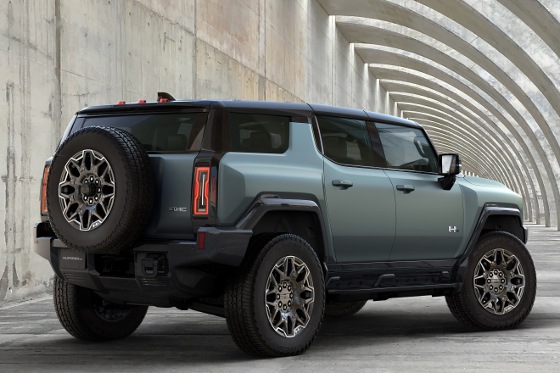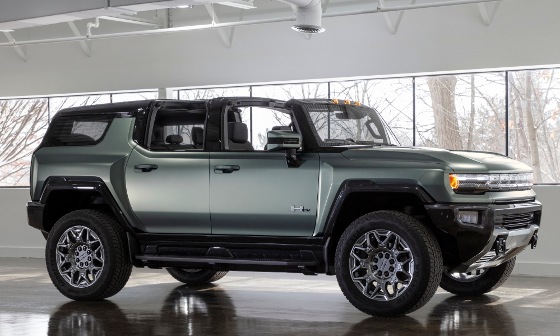 The three-motor, exclusive Edition 1 will be offered in Moonshot Green Matte and is scheduled to roll off production lines in early 2023, available with and without the Extreme Off-Road package. It's Ultium battery pack allows for 800-V DC public fast charging and a GM estimated 300-plus miles of range.
Designfax featured the all-electric HUMMER off-road super pickup in October last year, and the SUV is not just the pickup with more enclosed space.
The HUMMER EV SUV was designed as a two-row SUV with a shorter, 126.7-in. wheelbase to help optimize its off-road maneuverability while providing secure rear storage, with instantly recognizable proportions that convey the aggressive stance that is the hallmark of the line.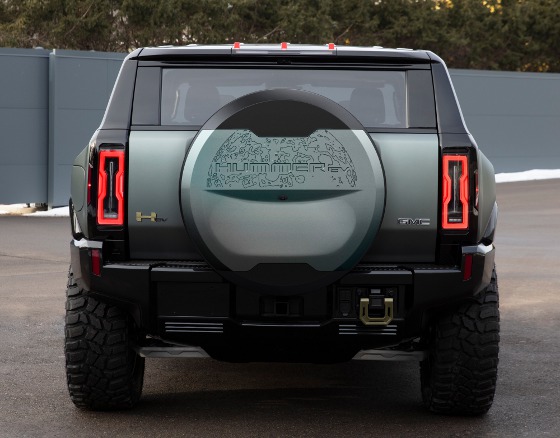 It is built on a unique, interdependent body/battery structure that serves two crucial functions: It reinforces the overall structure for exceptional rigidity, while also protecting the double-stacked Ultium battery pack. "That means the battery pack itself is a structural element, which enables a truly open-air experience and a rare combination of extreme off-road capability and smooth on-road performance in a body-frame integral platform," said Al Oppenheiser, HUMMER EV chief engineer.
What is cool is that the Ultium drive system can channel power to a single wheel, keeping the vehicle moving in some of the toughest driving conditions and terrain, including 13 in. of suspension travel, climbing 60% grades (forward and reverse), scaling 18-in. verticals, and fording water more than 2 ft deep.
A large, flat load floor incorporates a protective sheer panel sandwiched between the high-strength martensitic top and bottom layers, which help protect the battery. The strength and rigidity of the floor help reduce twisting and deformation, while also providing the stiffness required to enable the HUMMER EV's removable Sky Panels and I-Bar.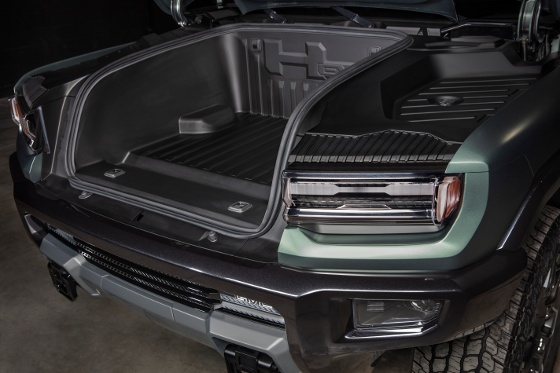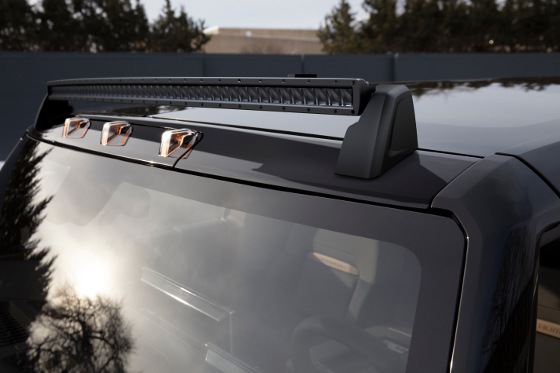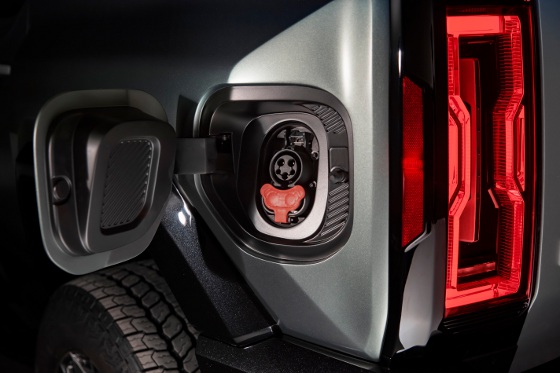 GM's unique ability to stack long pouch cells vertically or horizontally means the HUMMER EV SUV is able to package its power in a relatively small space: a 20-module, double-stacked battery pack, consisting of two layers of 10 modules. It can deliver up to 830 hp and up to 11,500 lb-ft of torque.
Standard features include 4-Wheel Steer with CrabWalk (which allows diagonal-drive functionality), Adaptive Air Suspension with Extract Mode that lifts the car an additional 6 in. to help navigate obstacles, configurable Infinity Roof with modular panels, Bose 14-speaker audio system, 22-in. wheels with 35-in. Goodyear all-terrain tires, and an enhanced version of Super Cruise for hands-free driving on more than 200,000 miles of enabled roads.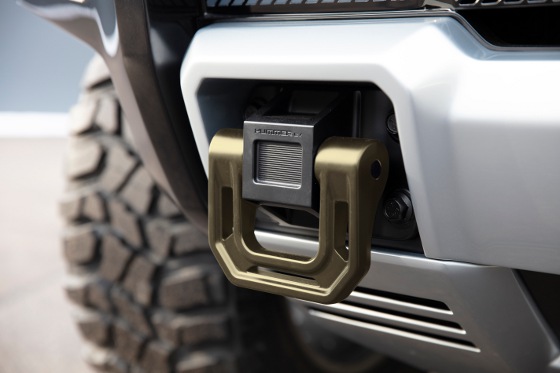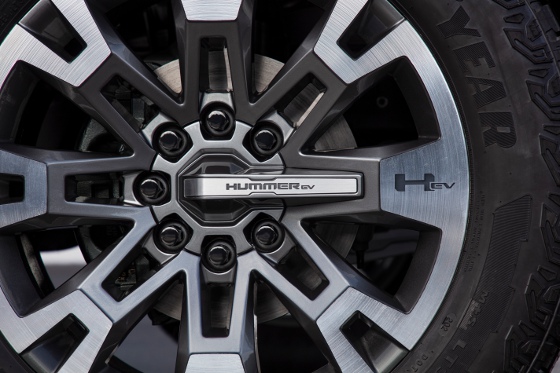 Other neat features include: Regen on Demand (one-pedal driving), which initiates the regenerative braking mechanism as soon as the accelerator pedal is released; Terrain Mode, which integrates the brake system with one-pedal driving for precise control while off-roading and rock crawling; satellite-rendered trail mapping; and a Power Station generator that offers significant external powering capabilities.
The Watts To Freedom Mode is the ultimate vehicle launch setting. Initiated by the driver using the Traction Control button, it lowers the vehicle and optimizes the battery electronics' temperatures for full power delivery. Activation sounds play and vibrations start in the seats. The driver presses the brake until the correct brake pressure is achieved, and then the SUV hurtles forward when the accelerator is pushed -- doing 0 to 60 in 3.5 sec while extra sounds play and the infotainment screen goes wild. It's a windup to a rollercoaster launch at an amusement park.
Also standard is a 13.4-in. infotainment screen and 12.3-in. driver information center display, in-vehicle Energy App that monitors energy use, a Digital Key that allows owners to use their smartphone as the key fob, HD Surround Vision with up to 14 camera views, and myriad Off-Road Widgets that provide information related to the HUMMER EV's selectable capabilities and performance readouts in off-road driving scenarios -- everything from the ride height and eLocker engagement to compass headings, pitch/roll status, and more.
The available Extreme Off-Road Package adds: unique 18-in. wheels and 35-in. Goodyear Wrangler Territory MT tires, underbody armor and rock sliders, UltraVision with additional underbody cameras (front- and rear-facing with wash system) for a total of 17 cameras, a front eLocker, and heavy-duty ball-spline half shafts.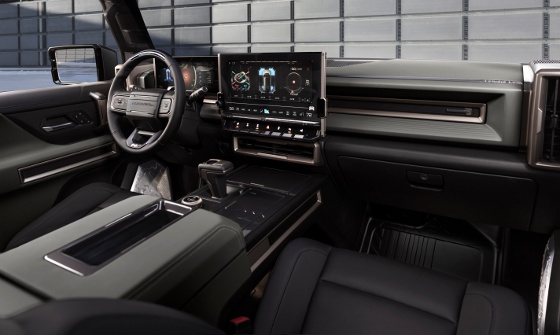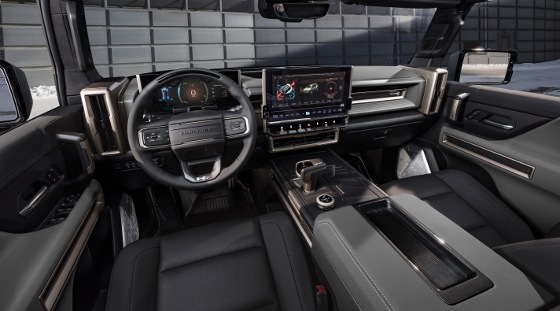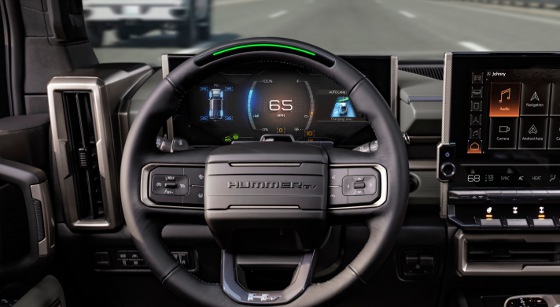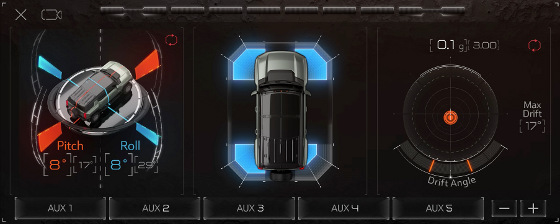 Inside, a similar five-passenger layout from the HUMMER Pickup remains, allowing for a large and useful rear cargo area. In fact, with the rear seats folded flat, the HUMMER EV SUV offers up to 81.8 cubic ft of cargo space. On top of that, there is an additional storage space hidden under the load floor and another compartment integrated into the side trim.
"The SUV's tight proportions create a distinct profile and spacious cargo area, while maintaining a roomy and architecturally inspired cabin," said Phil Zak, HUMMER EV design executive director.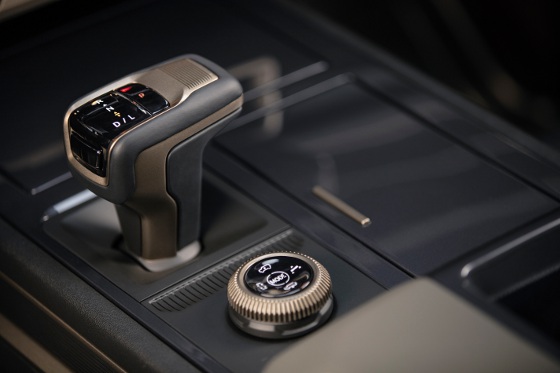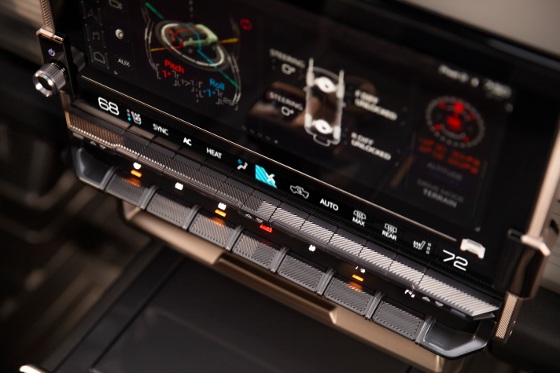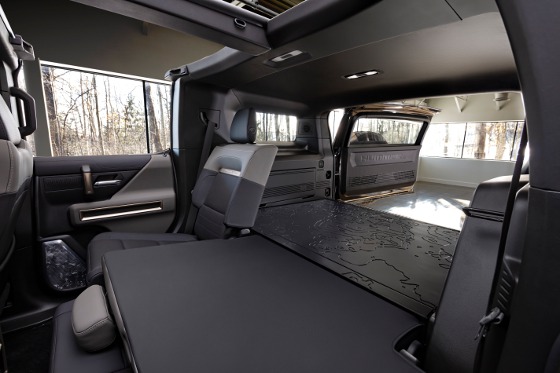 The rear design is unique to the SUV and incorporates a standard full-size spare tire mounted to a power swing-out tailgate. Using one of three button options, the swing gate automatically opens like a vault -- even wider than the vehicle itself. The extra width allows for an unimpeded 48-in. opening designed to make loading gear and supplies easier. The spare tire mount also creatively houses a rear-facing camera to assist with reverse maneuvers and trailer alignment.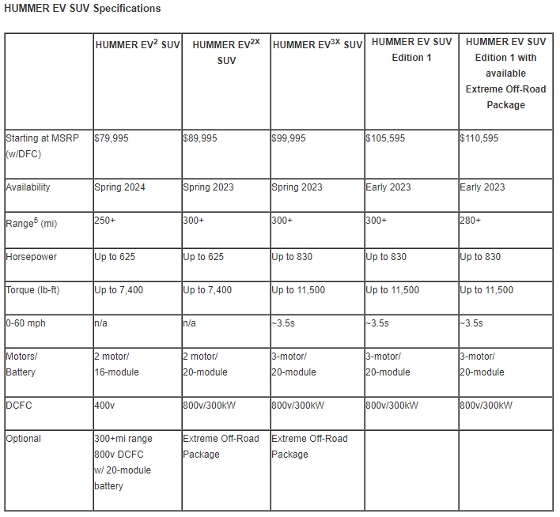 The HUMMER EV SUV Edition 1 will have a starting MSRP of $105,5957. When equipped with the available Extreme Off-Road Package, the starting price will be $110,595.
Learn more at gmc.com/electric/hummer-ev.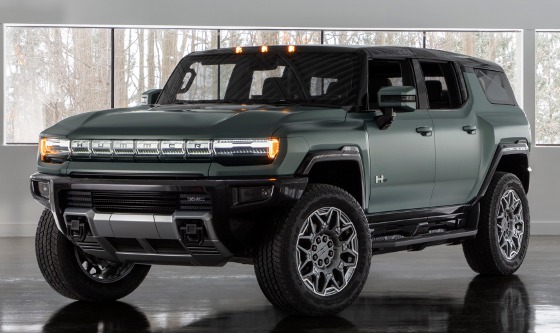 Source: GMC
Published April 2021
Rate this article