Yamaha to offer first rim-drive electric outboard motor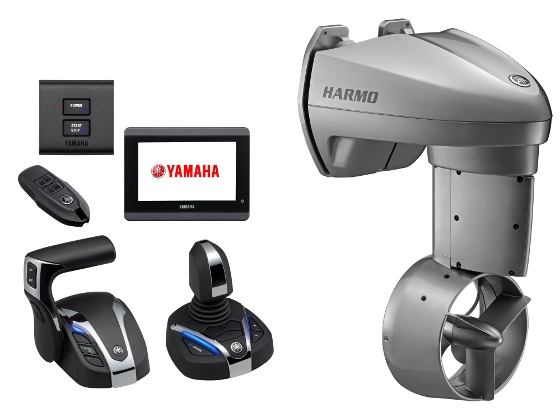 Electric drives are making their way into all kinds of watersports. No wonder, because they are clean, efficient, quiet, and provide immediate propulsion response. The latest offering is for a first-ever electric outboard from Yamaha. Its all-electric HARMO rim-drive outboard motor silently cranks out the equivalent of a conventional 9.9-hp gas-powered motor to power up to 32-footers.
Yamaha first debuted a HARMO prototype back in 2016, so they've been working on this concept for a while. Combining a 48-V power supply with a high-yield, low-drag 3.7-kW motor, HARMO's rim-drive electric motor and specially encased impeller provide an impressive 225 lb of static thrust -- the equivalent of a conventional 9.9-hp gas-powered motor. Yamaha says run times depend on battery type, size, configuration, and operational parameters.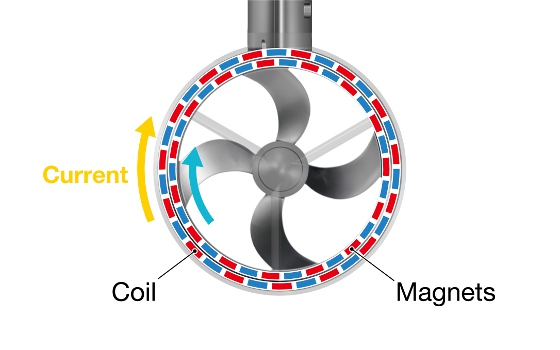 With rim drive, the impeller is driven by a motor mounted on the rim (edge) of the impeller blade. While rim-drive motors have been deployed for thrusters and other marine applications, this is the first application in an outboard motor. Yamaha says this design is particularly good at providing strong thrust that can be generated at low speeds, which makes for great maneuvering.
Available in single or twin configurations, the HARMO motor unit weighs 121 lb, and the system can effectively maneuver boats up to 21 ft in a single-motor application and 32 ft with the twin-motor setup in most conditions. The system includes Helm Master EX system controls (including a joystick) for simple, intuitive operation in a clean, quiet system.
HARMO also features integrated Digital Electric Steering (DES) and a 140-degree total steering angle, combining strong, smooth acceleration with incredibly sharp handling and control (see video below. Although it is in Japanese, the turnaround example is very good). The control system can rotate a single-motor boat within its length and allows for true lateral operation in twin configuration. Additionally, its extreme 74-degree tilt angle helps keep the impeller clear of the water when not in use. When using two units, you can move the boat horizontally by simply tilting the joystick sideways to assist difficult berthing and/or docking.
"HARMO is the perfect system for horsepower or internal-combustion restricted waterways," said Ben Speciale, president, Yamaha Marine U.S. Business Unit. "Ultimately, it is up to our boat builder customers to decide how to integrate it into their boats, and we are eager to see the result."
Yamaha has not released pricing or run times for potential off-the-shelf battery types. Look for more details to emerge in 2022. Sales in the U.S. could start late 2022. We would like to see more info on durability, too, especially from bottom hits. The motor is being pushed in the European market right now.
If you like the idea of all-electric high-end boating, check out, "Hydrofoil speedboat set for full-on production" in Designfax's Sept. 15, 2020, issue, which takes a look at Swedish tech company Candela Speed Boat's Seven model.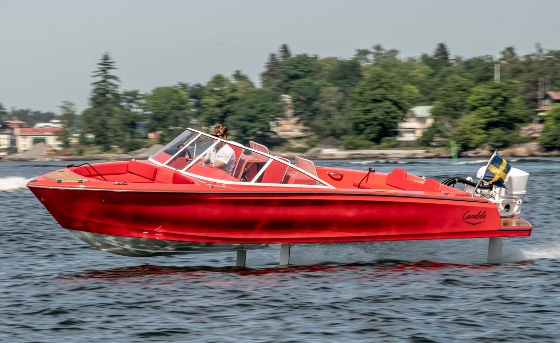 [Image courtesy: Candela Speed Boat]
Source: Yamaha
Published November 2021
Rate this article